So, I know that the hallmark of my photography is blurry images that are never composed well or lit correctly. In part this is because it is excruciatingly painful to ask someone to pose. In part it is because I am lazy. My sister-in-law (AKA the other Steph), however loves to ask people to pose (even if said people should know better than to pose). So I had an unusual number of opportunities to take some decent looking photos at DragonCon. I share them all with you here. And a few that I stole from Steph because I missed them.
OK so this is actually our friend Dr. Strange at Bubonicon. He was trying to cast us out of the hotel, but it didn't work.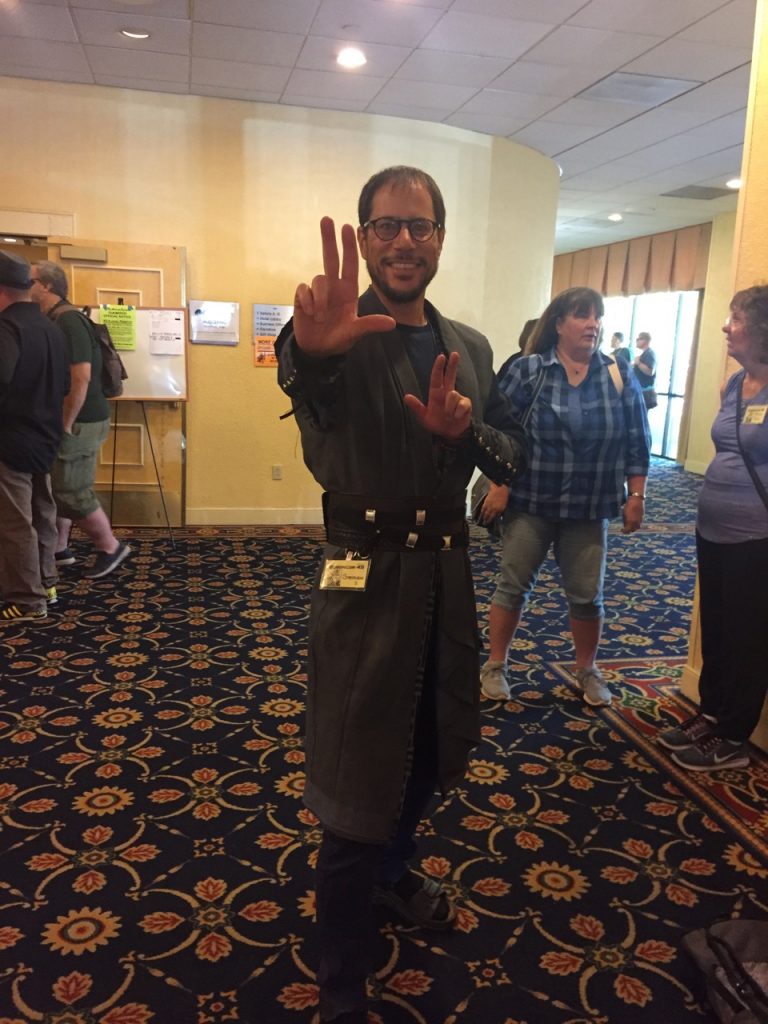 On to DragonCon. Hey, it's Nick Fury and a Deadpool.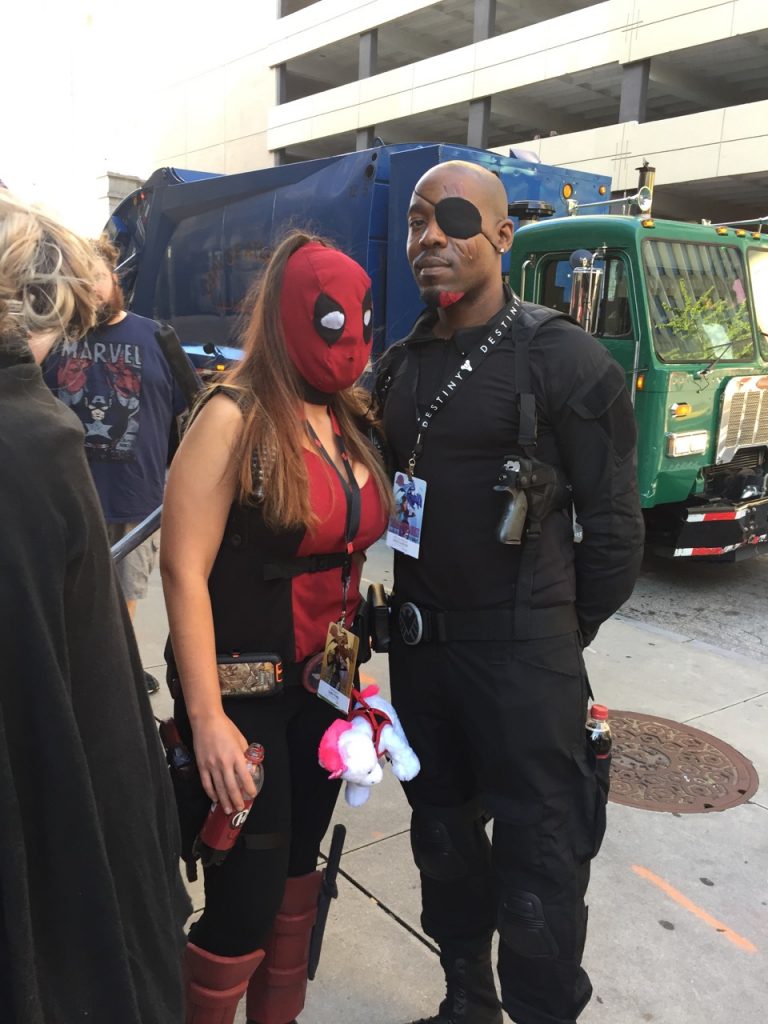 What is this? Master Chief? That's what I usually guess.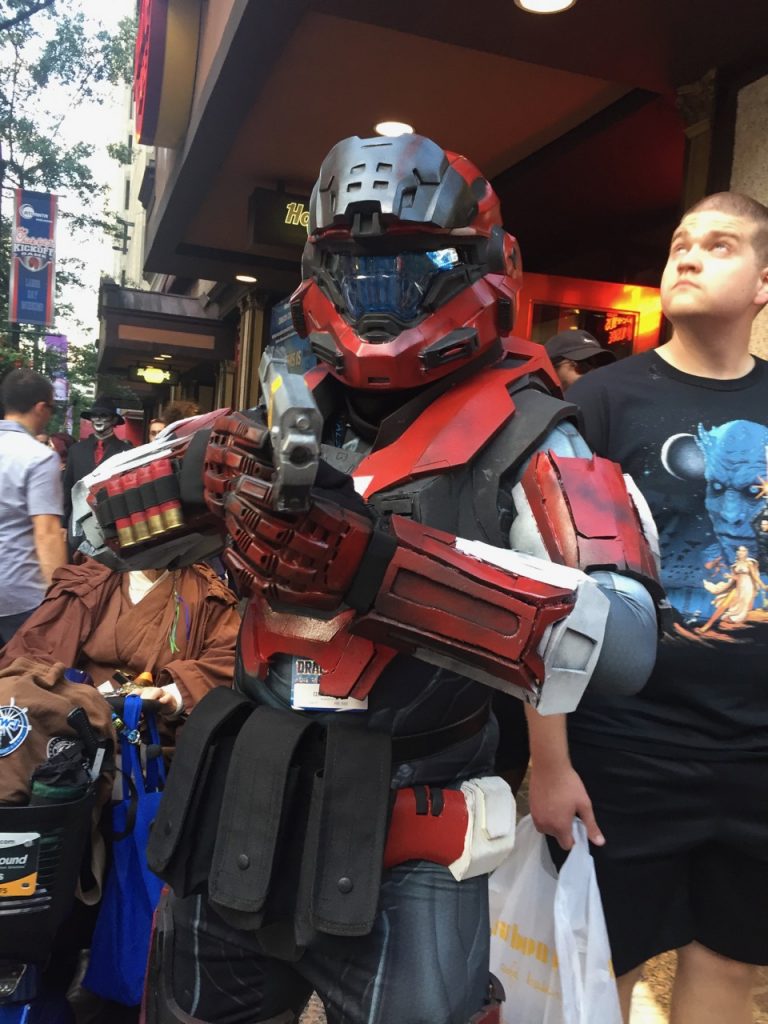 Jesus had some blessings for the parade.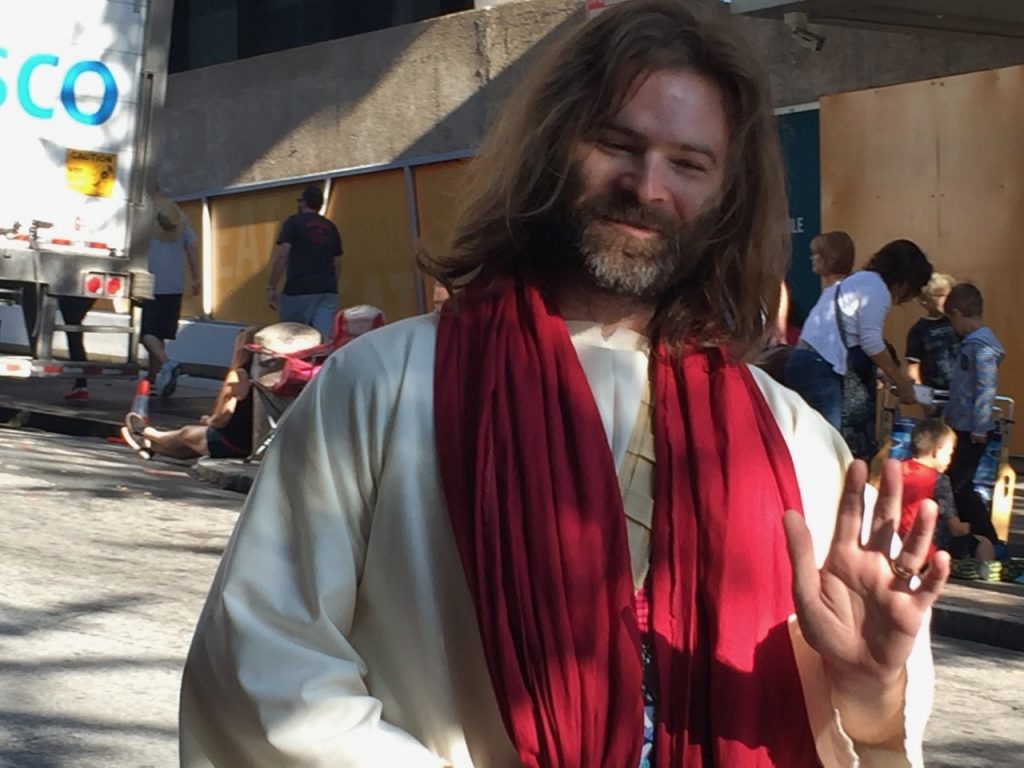 Steampunk Suffragettes.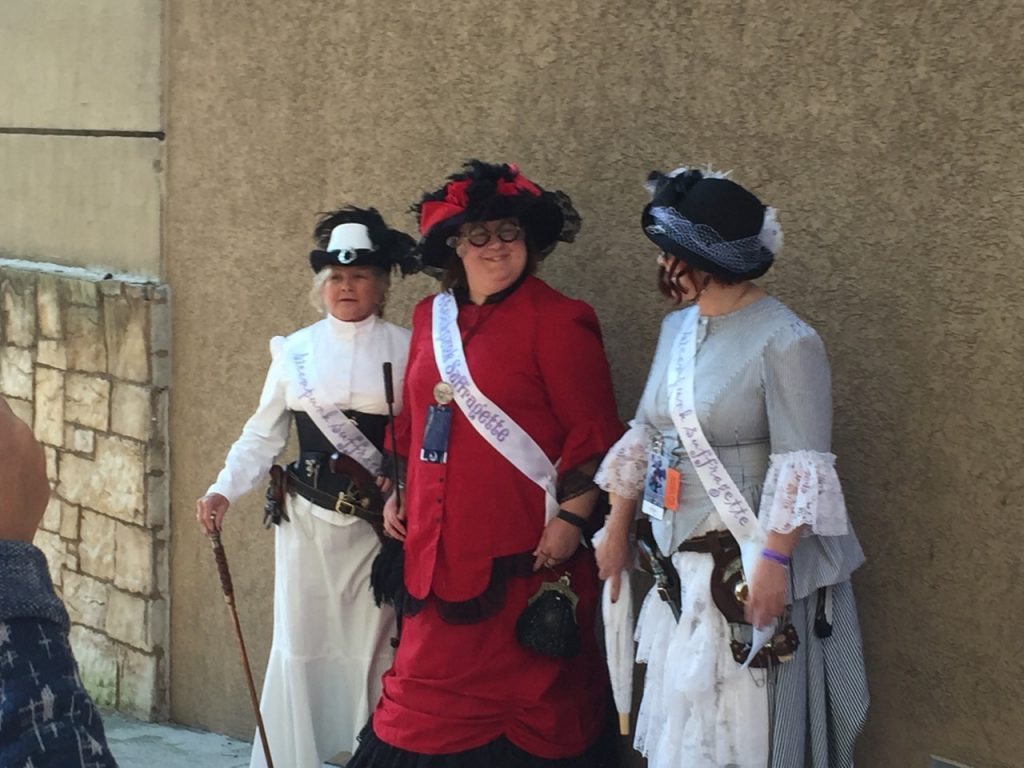 This was not the only set of Bob's Burgers running around.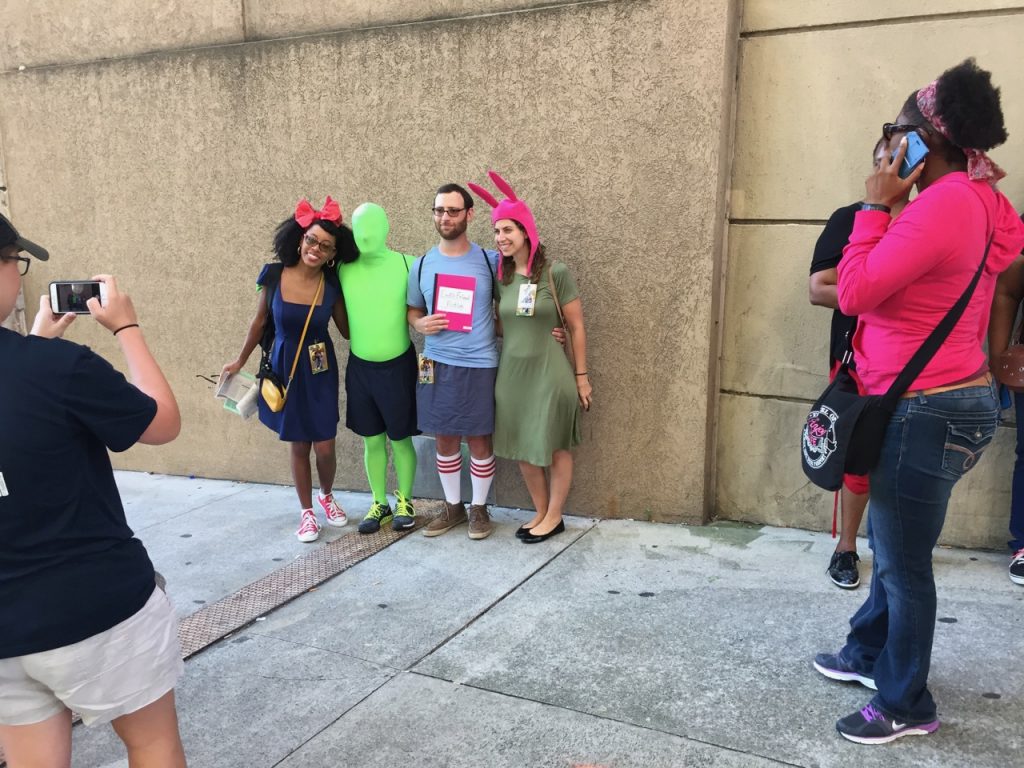 Yes, I do have a picture of a whole bunch of 300 dudes. Yes, I am saving that picture for later.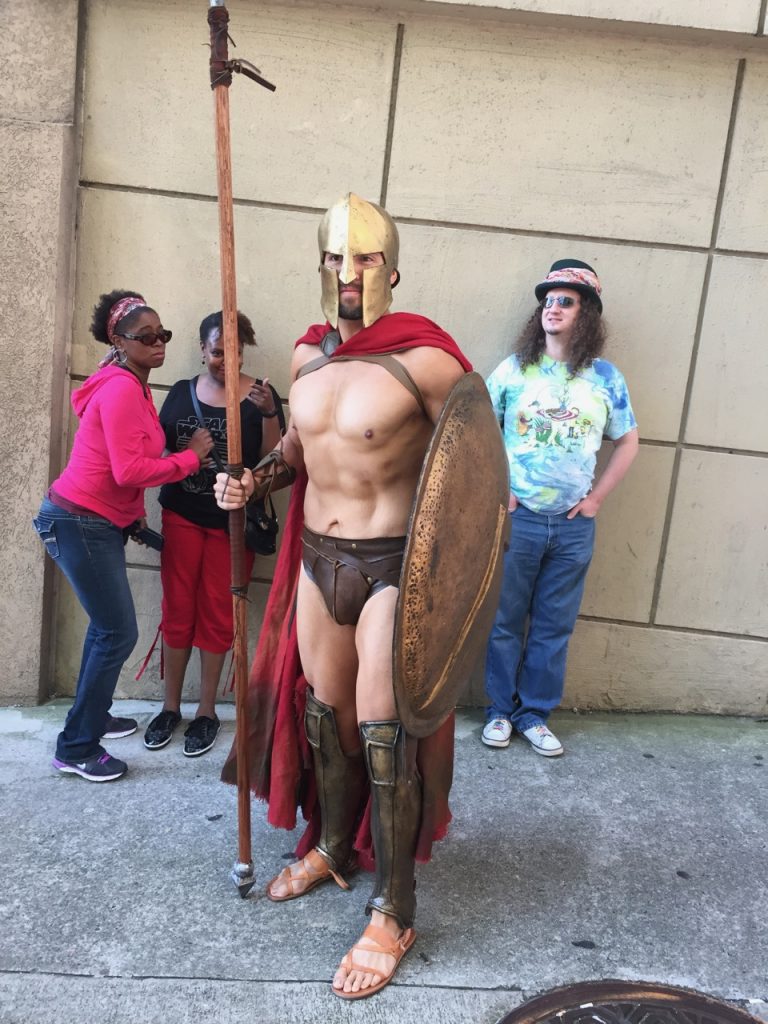 Nope.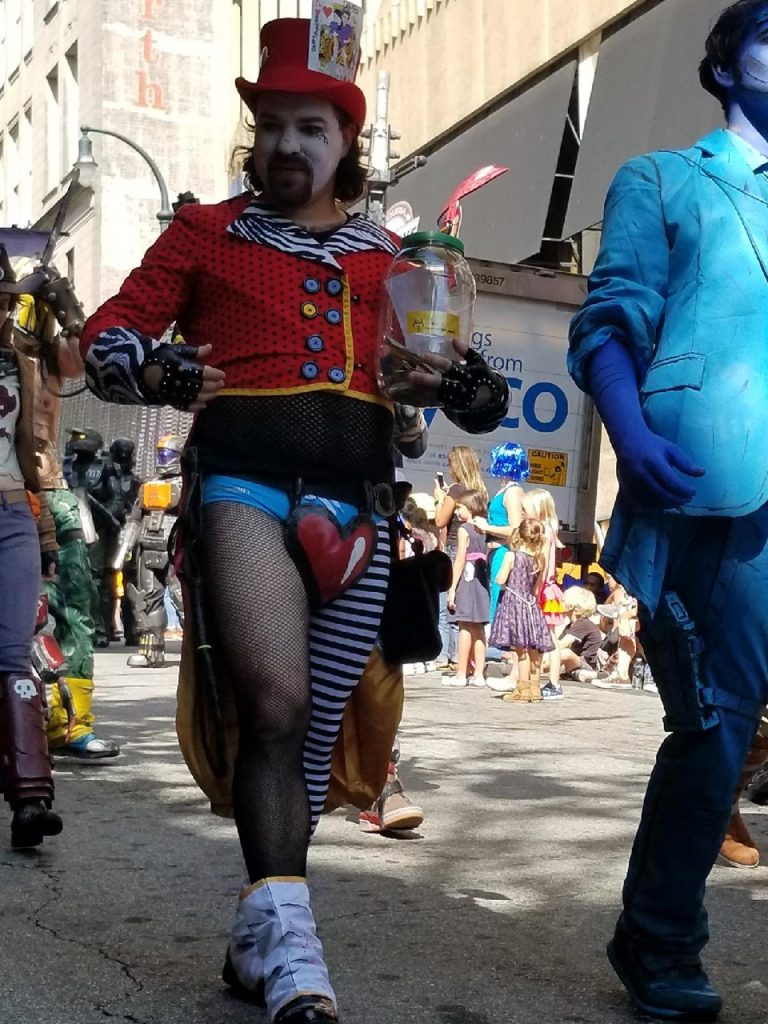 It's Mario and Luigi, but I'm not sure what it's mashed up with. I'm assuming it's a mashup.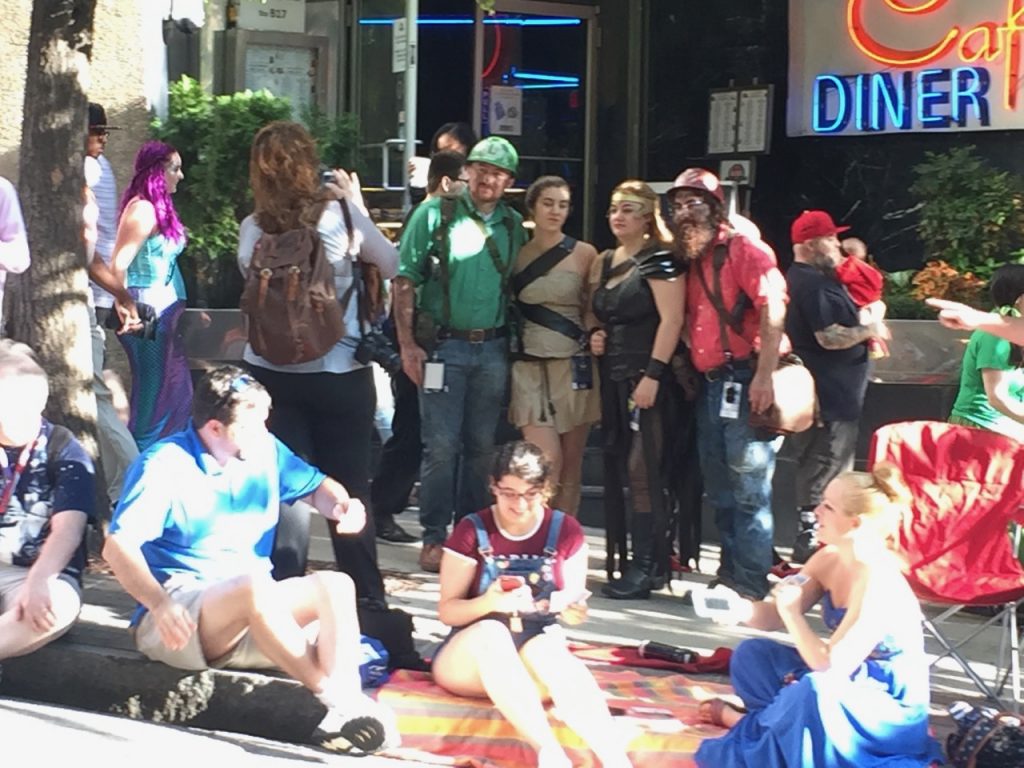 Baby Groots! Awwwww…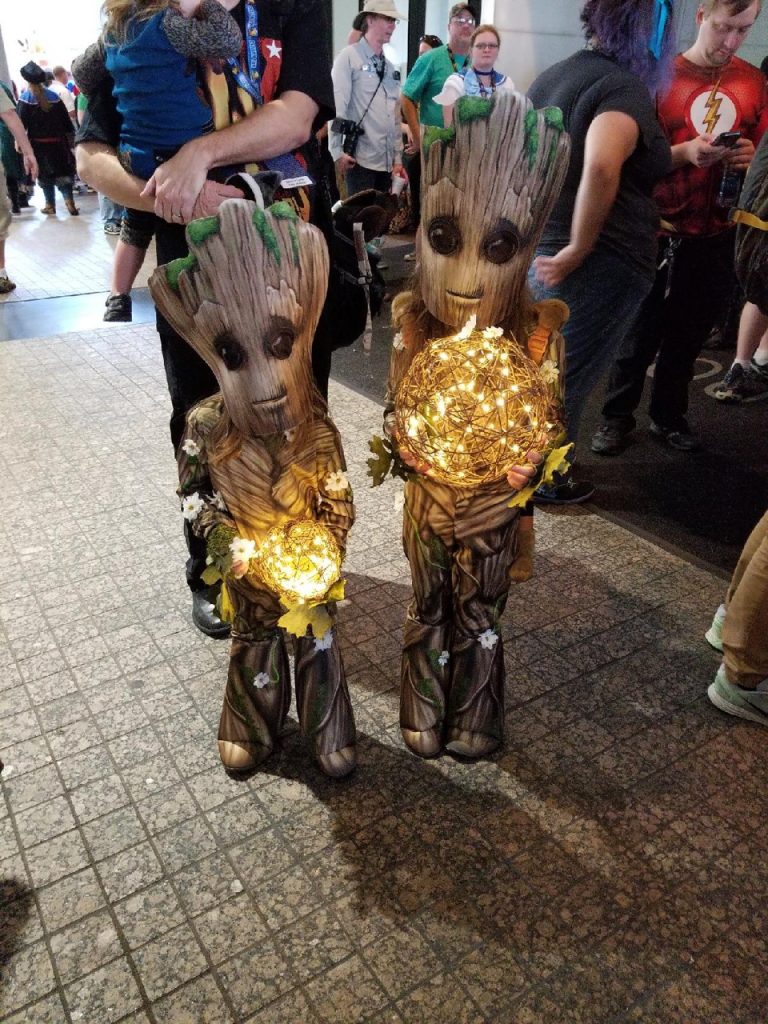 Cersei in the shade.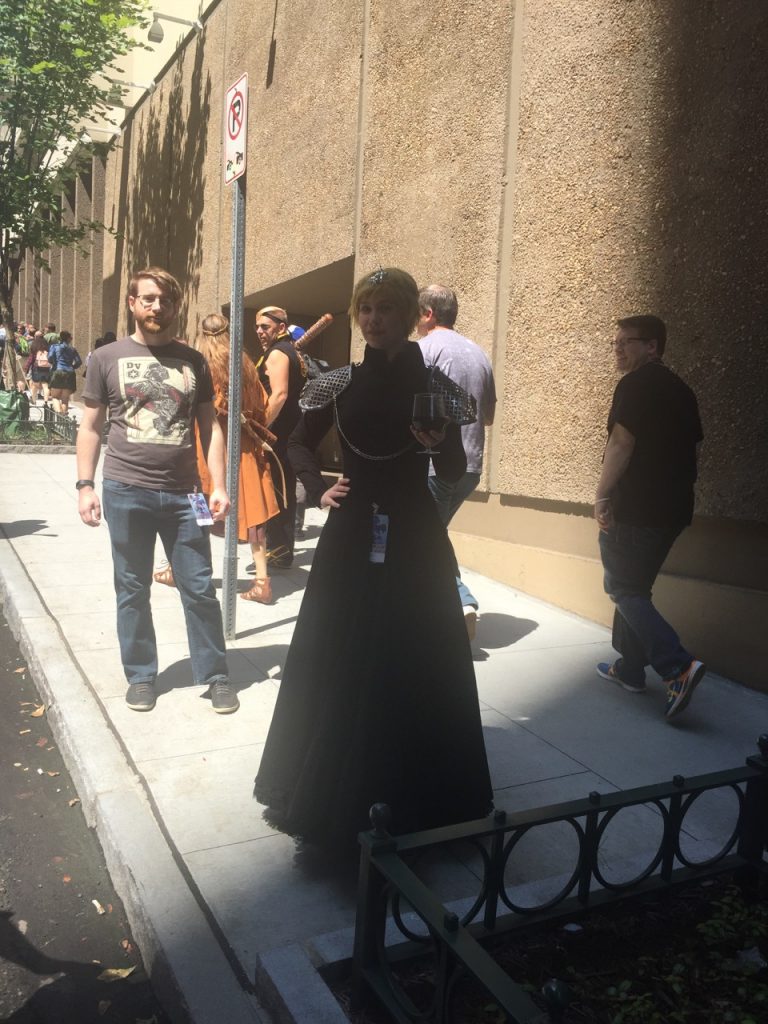 Can anyone ID? UPDATE: Thanks to Darryl these guys have been identified as Pikmin from a Nintendo video game.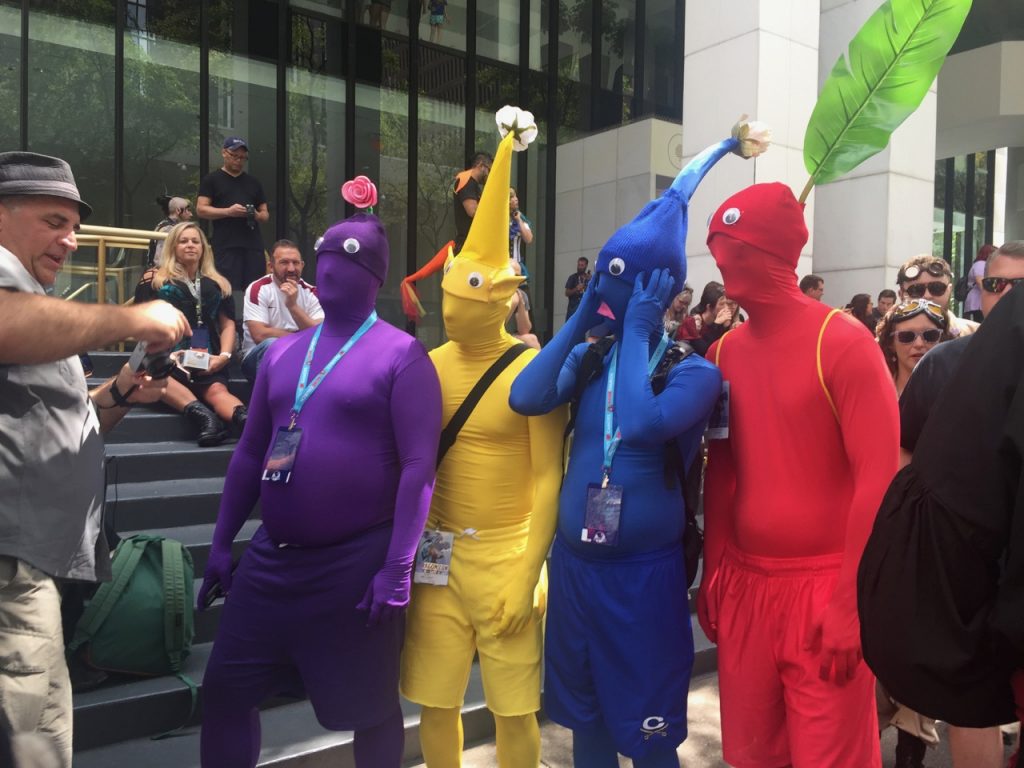 This guy needed someone to lead him around and make sure he didn't fall/tromp on someone.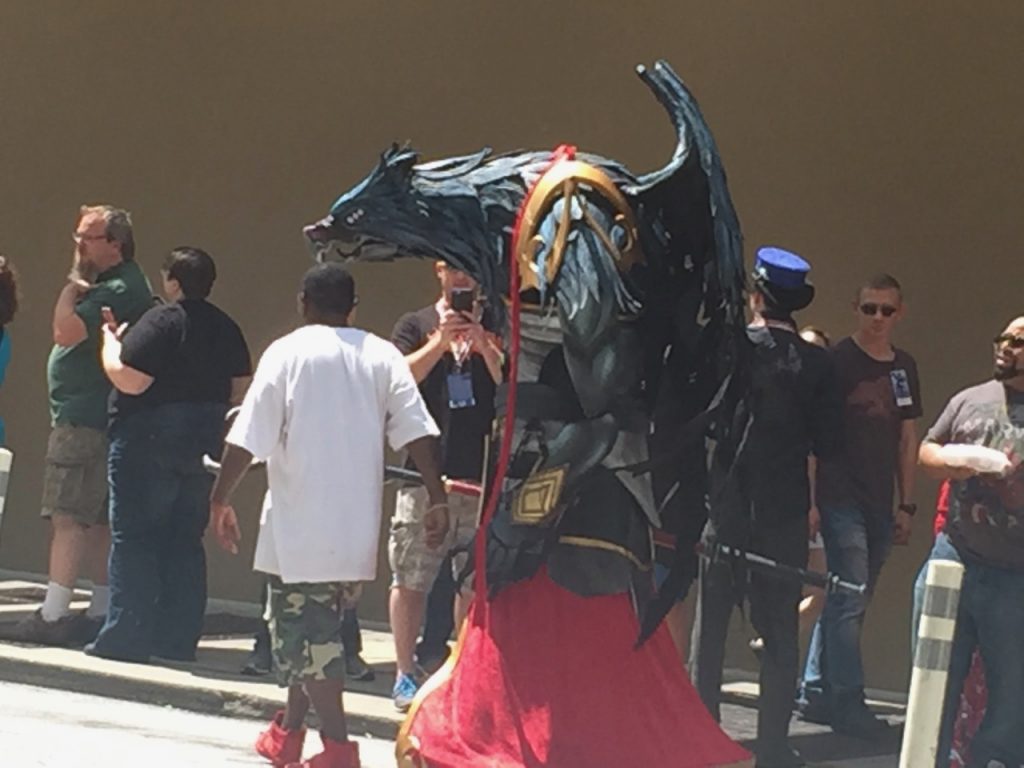 Jack Skellington and Sally!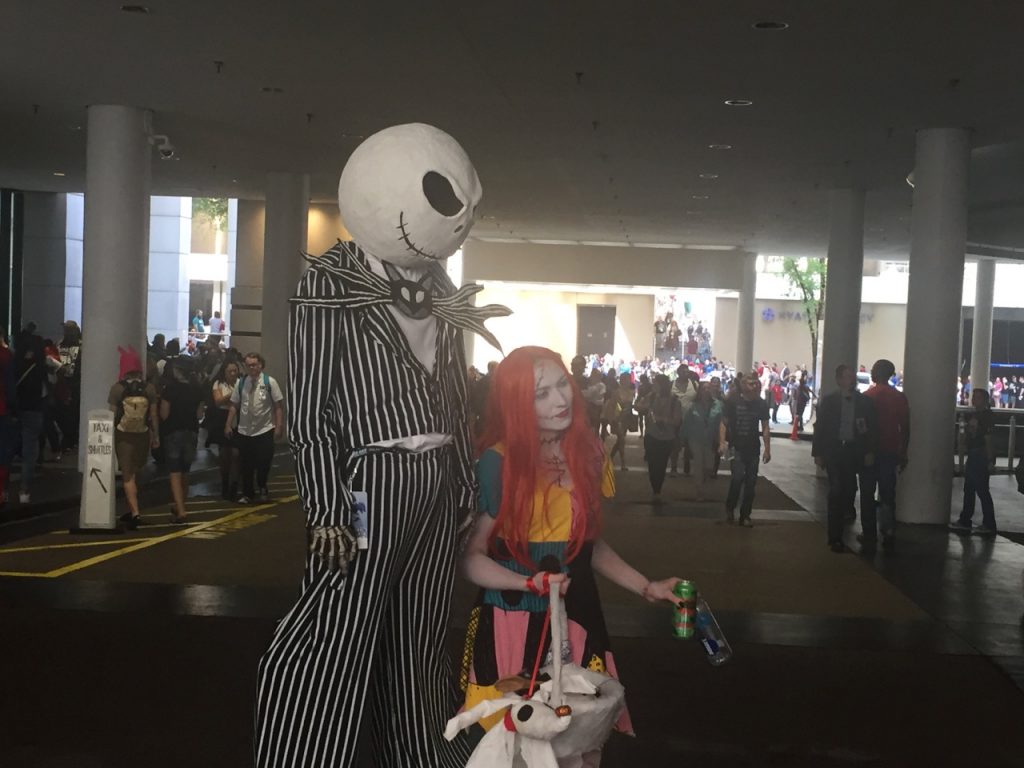 Harley Quinn and Hipster Clark Kent mid-change.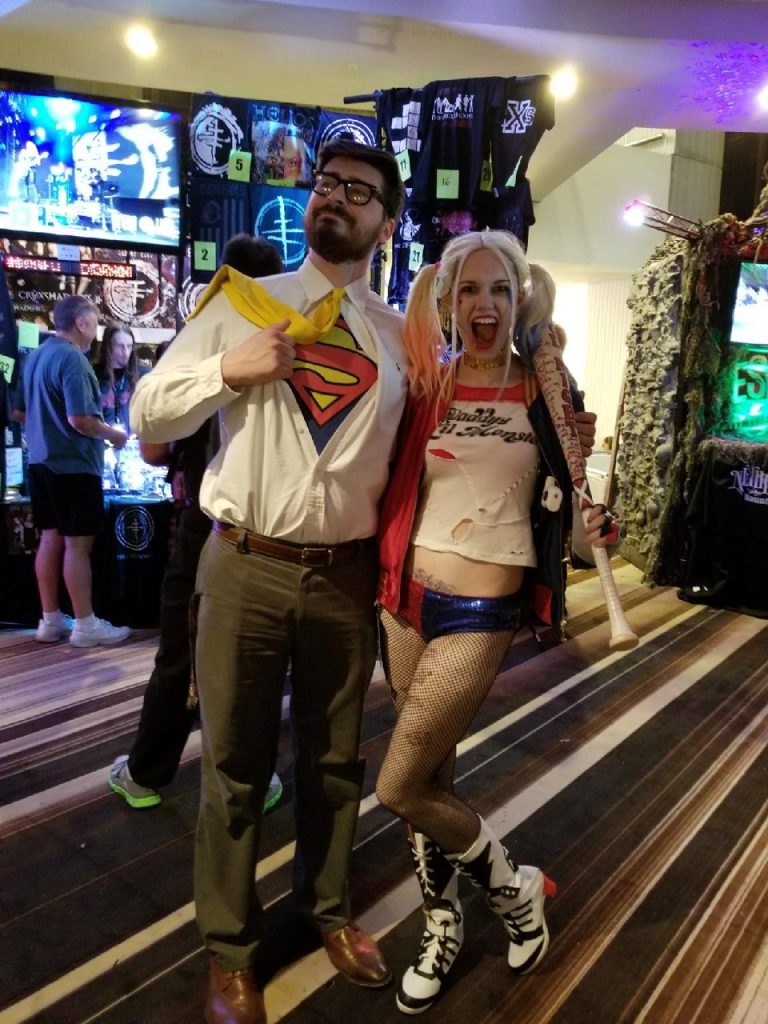 Trailer trash Wonder Woman. There was a delightful Trailer Trash Thor, too…but apparently I did not get his picture.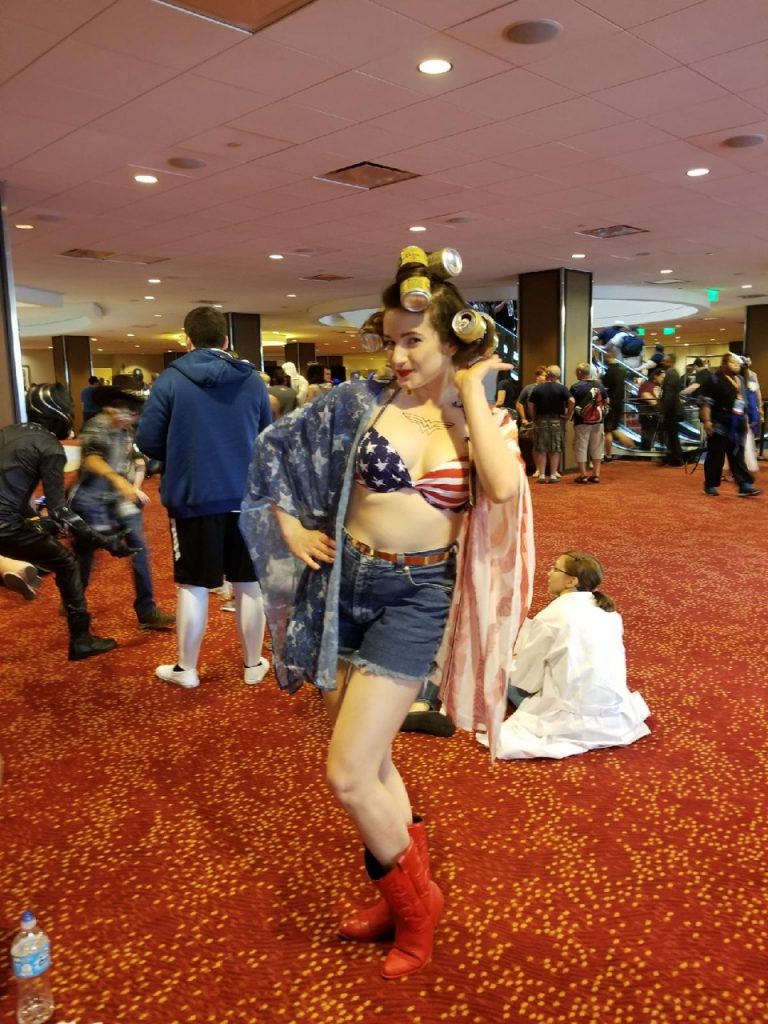 Striking Storm Troopers.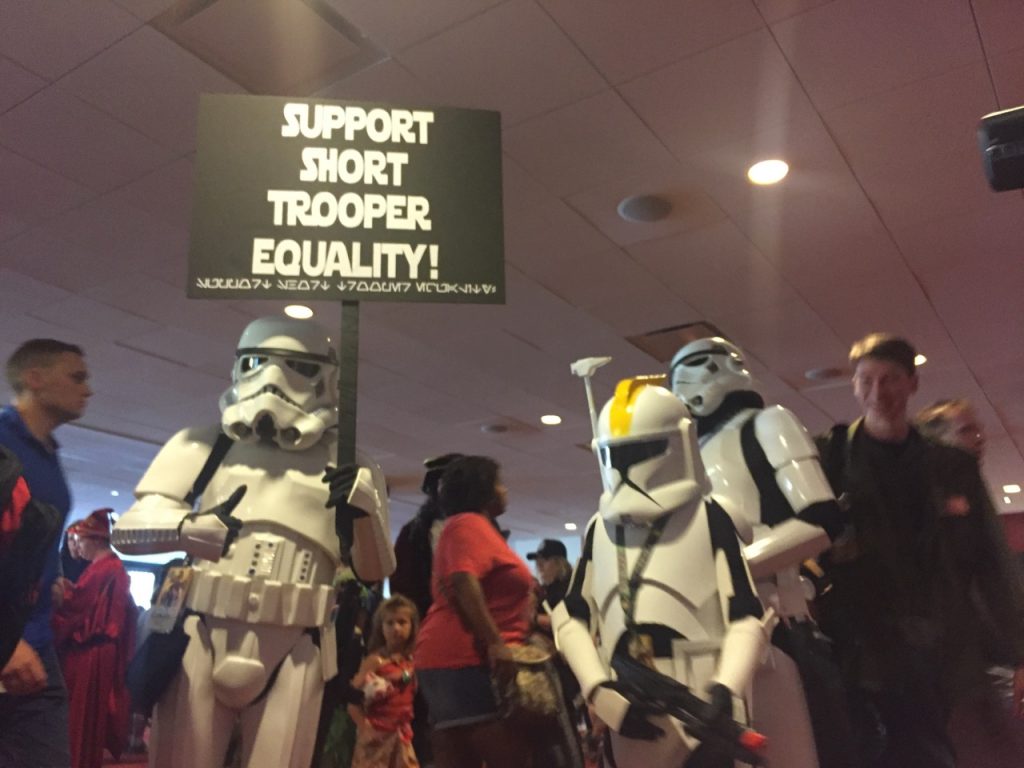 Batman and Boobwoman.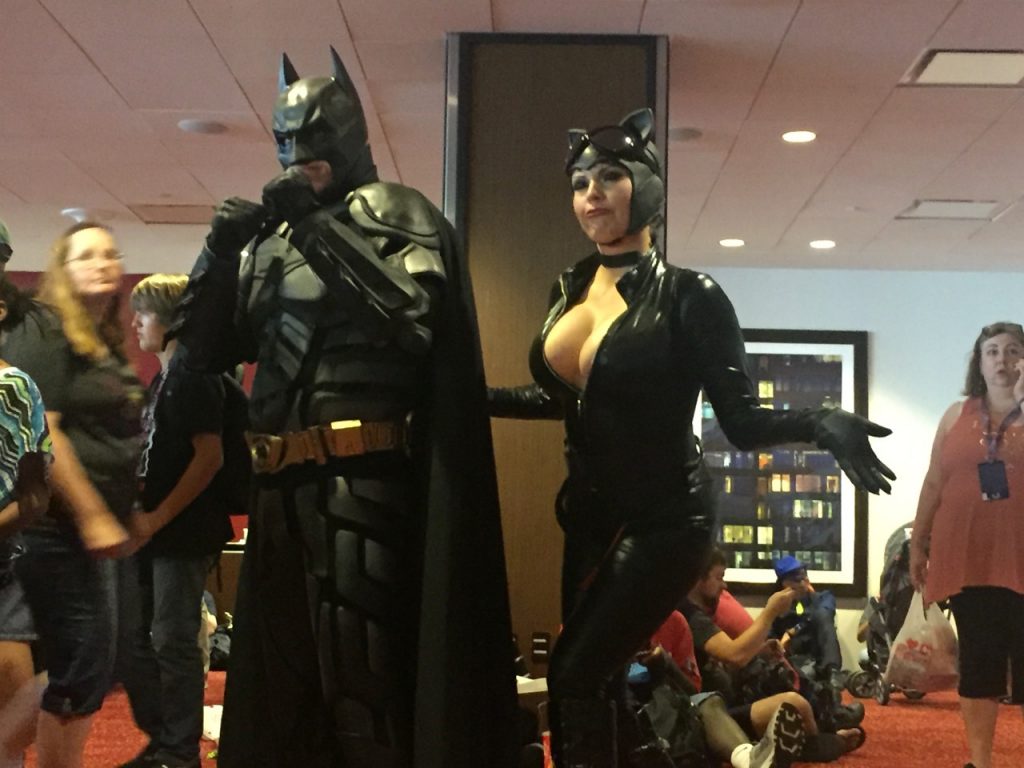 Slutty Gamora (I'm sure this will be a top seller Halloween outfit).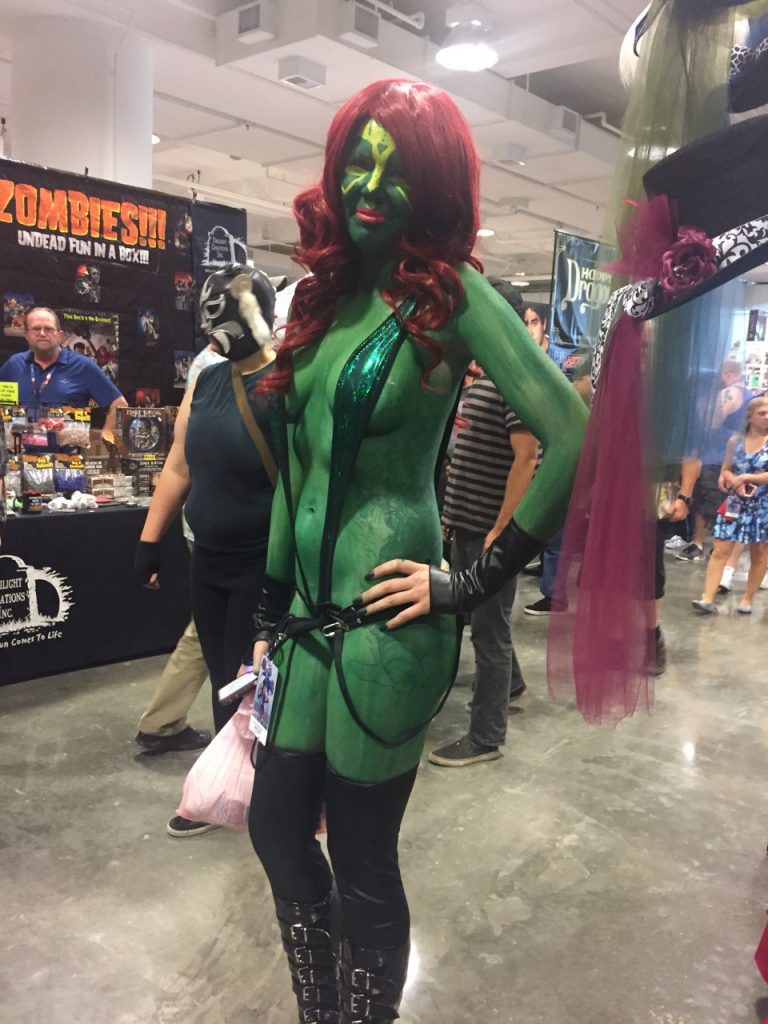 When asked to smile Jon Snow says that Jon Snow doesn't smile. Also Steph was getting her some Jon Snow.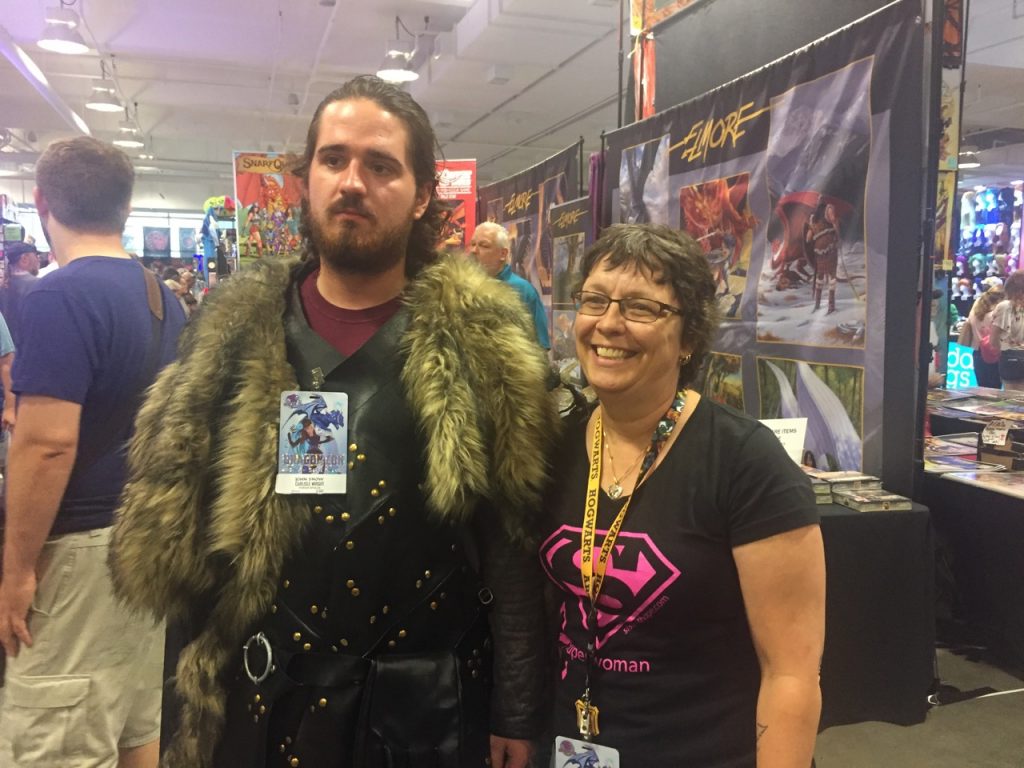 Taco Belle.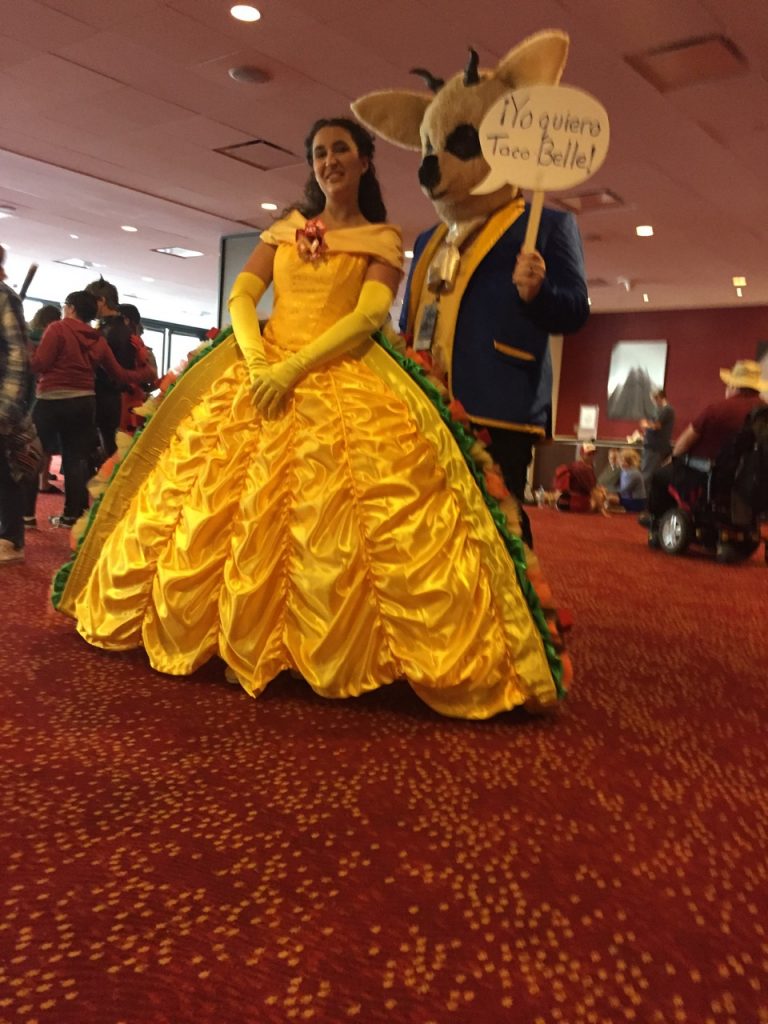 Eleven. (I am sure there were many…but this is the one we got a picture of).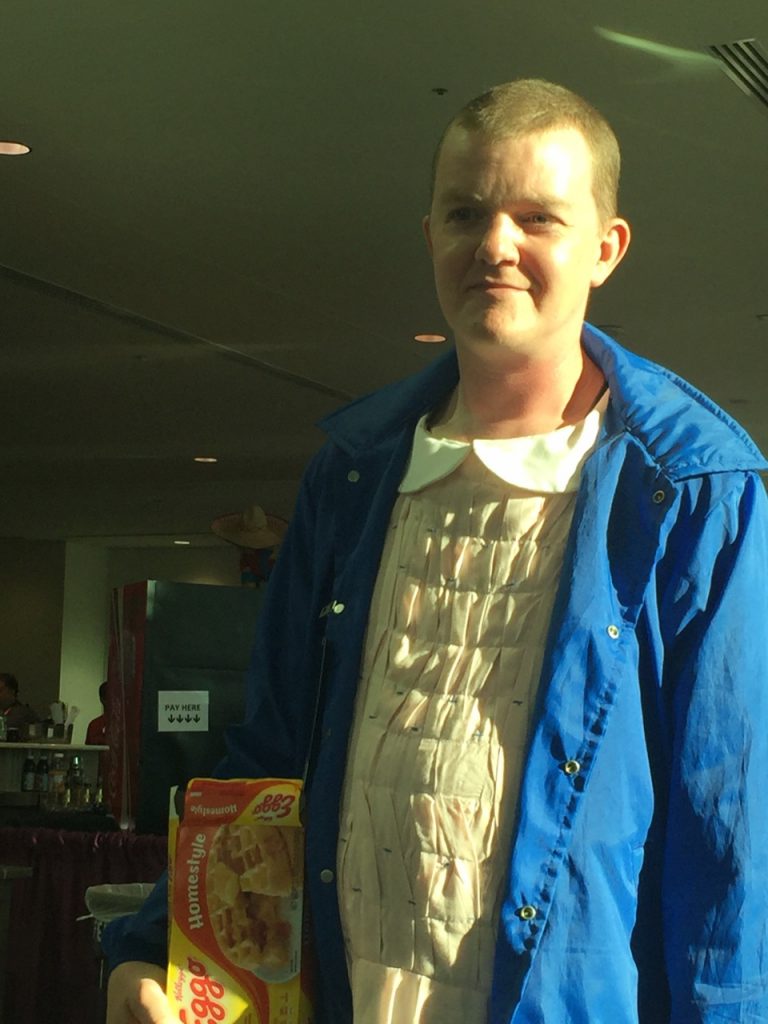 And then just for kicks, this (I initially thought it was Zardoz…but too much coverage). So now I'm saying Slutty Jedi.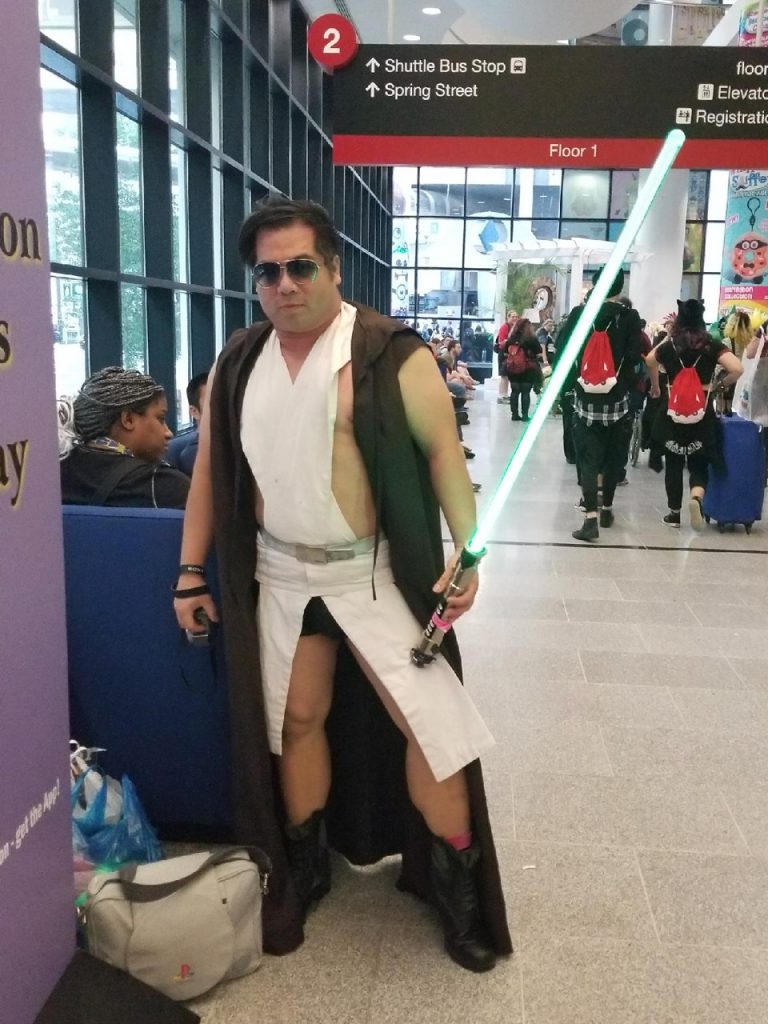 It's not a con if there's no gold bikini. There were plenty of gold bikinis but this is the one I got.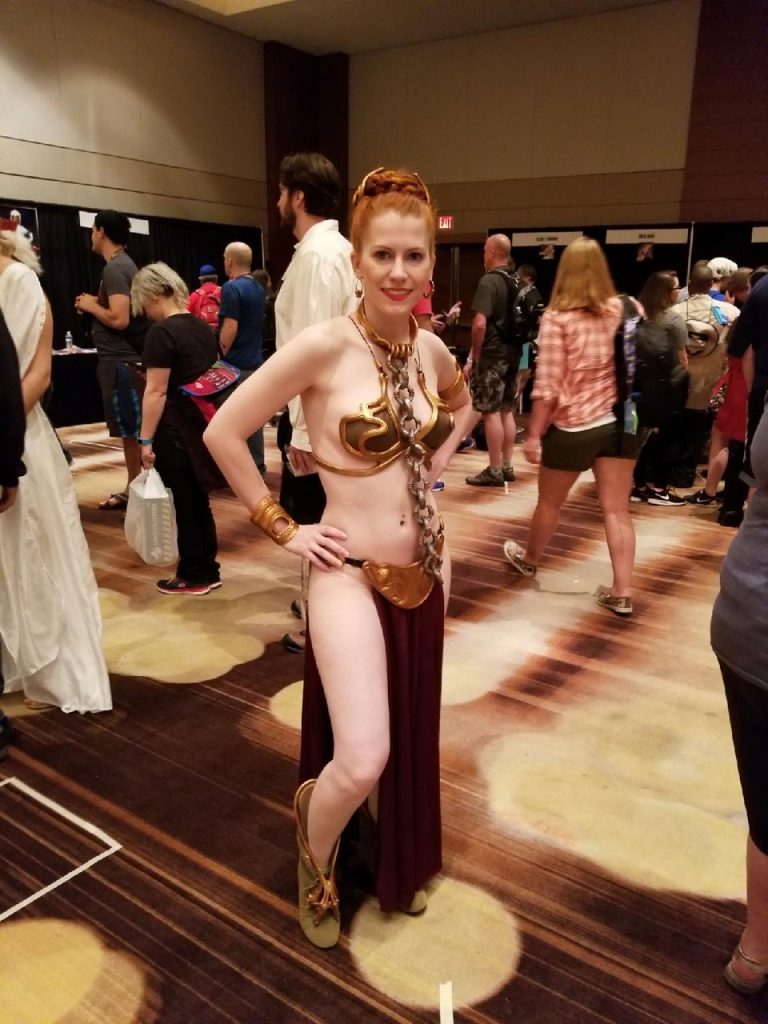 And this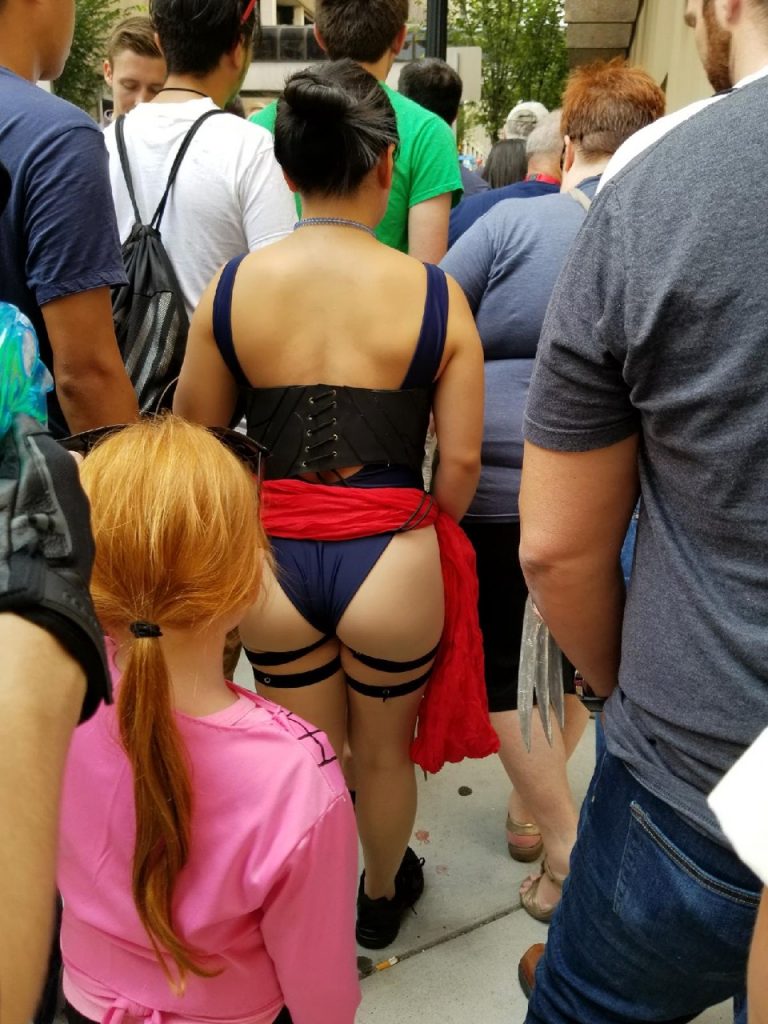 And then there's this weirdo showing off his new lightsaber. Ian McJedi is his name!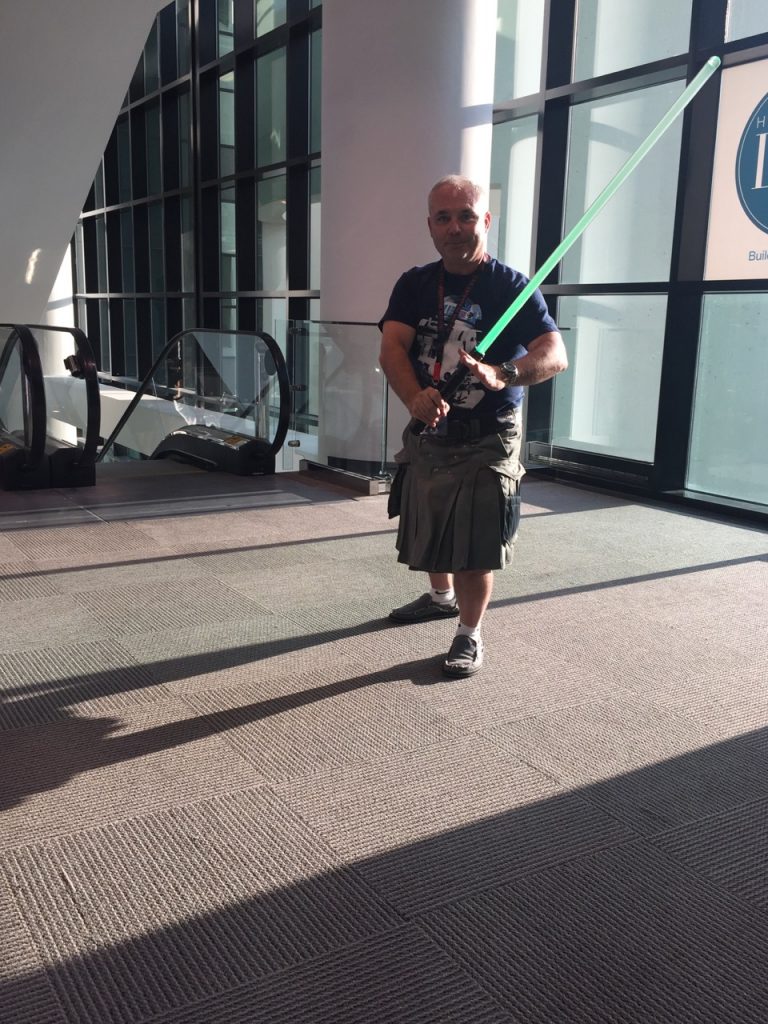 Still to come: more parade pictures! Yes, there's MORE.

Share on Facebook