We had another day in Killarney and were at ends as to what to do. A tour of Muckross House sounded like some fun. We lucked out in our lack of planning. The concierge pointed us to a shuttle that would take us out and back to Muckross. We caught it an easy walk from the hotel. The fellow who runs the shuttle takes time to give you a map, find out what you want to do out at Muckross, tell you where to meet up for your return trip and so on. We get dropped at Muckross House itself.
Waiting around in the courtyard for the tour.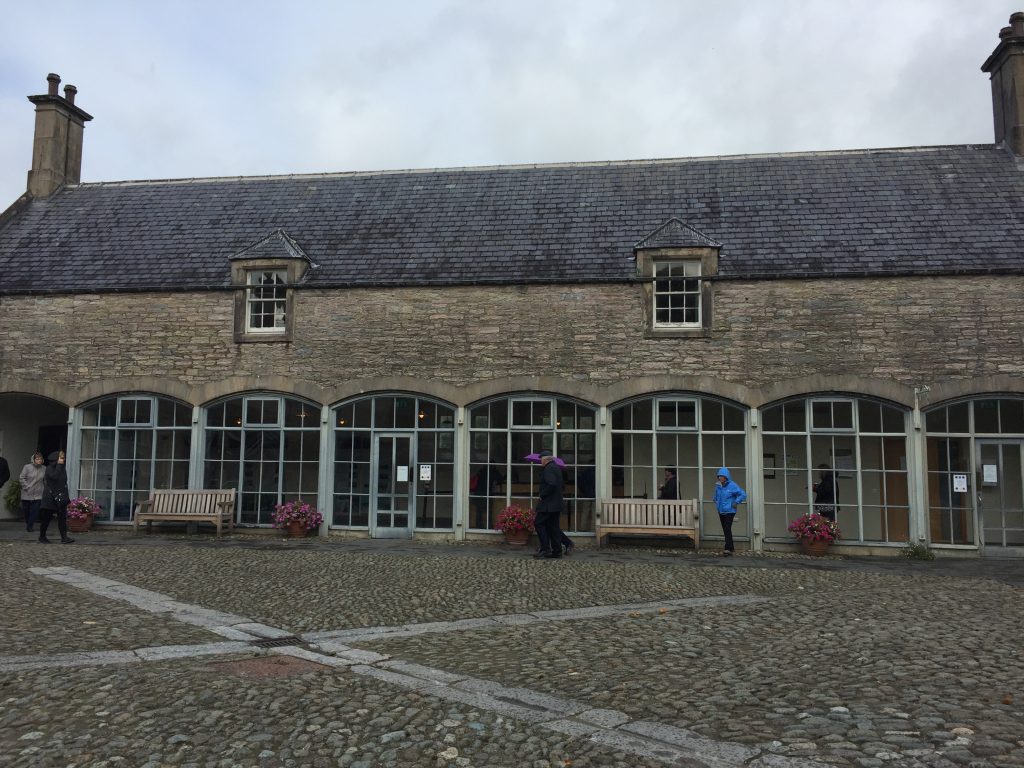 Yes, I'm kind of thinking Downtown Abbey.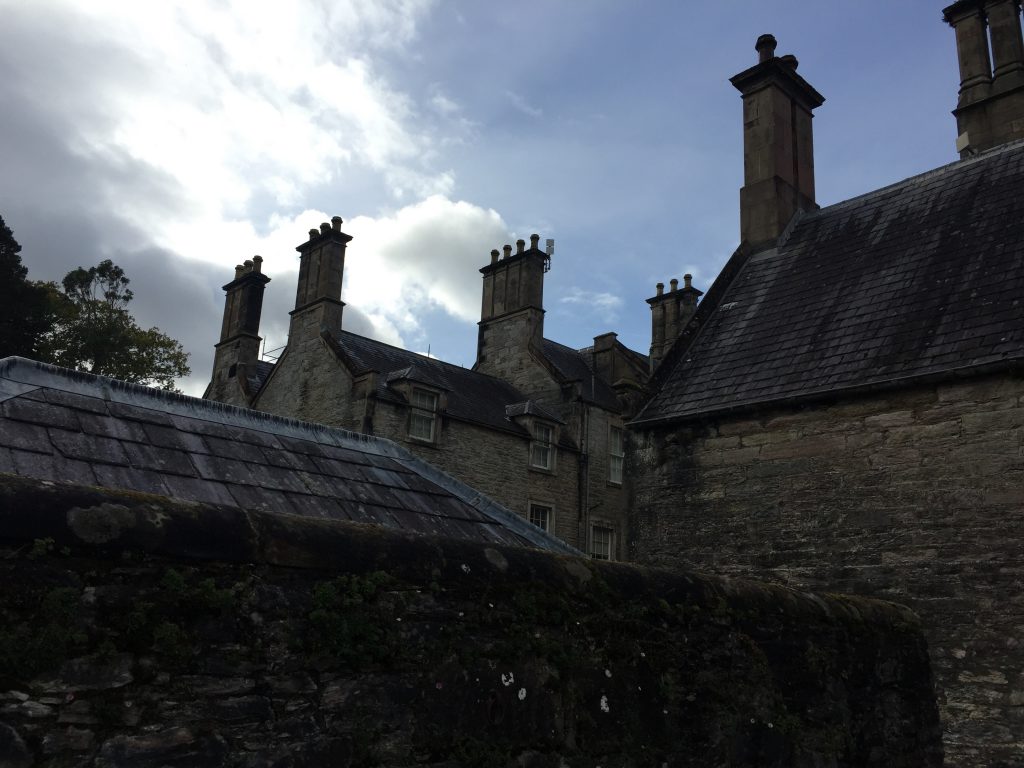 Ooh, I took this shot before the reminder that photography is not allowed! We are taken through several areas of the house. They are restored to the 1860s look and focus on the changes made in advance of Queen Victoria's visit. Special rooms were prepared and decorated specifically for this visit. Preparations for the visit took several years and the Queen's stay was but for two days!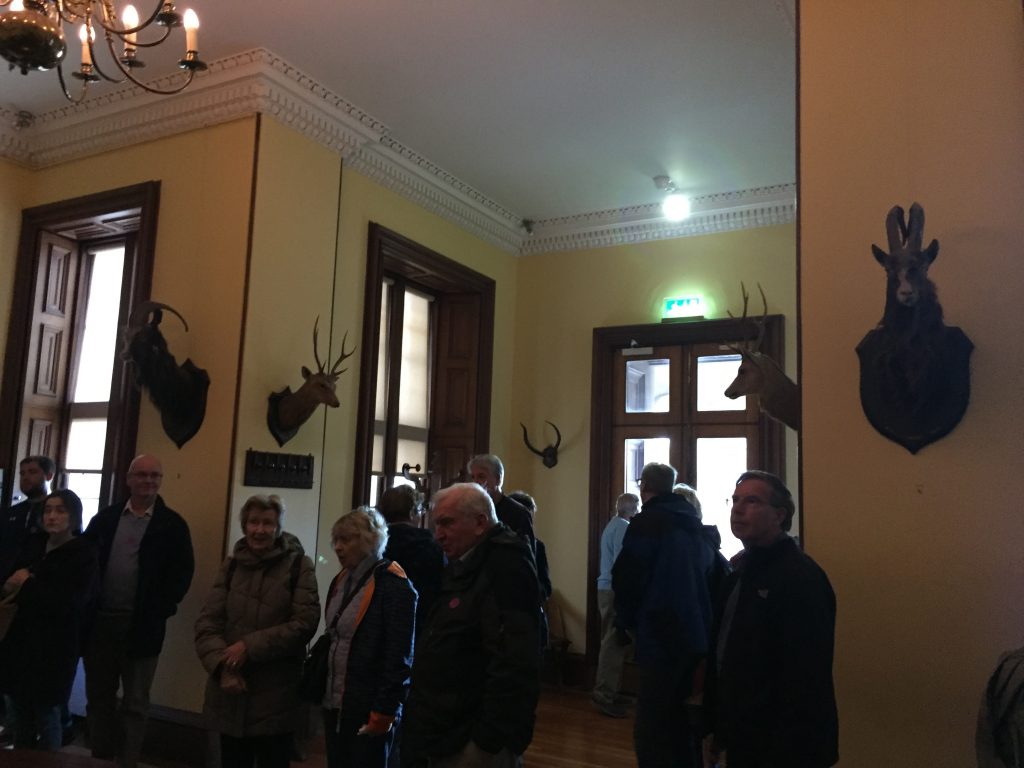 The house was undergoing renovations. Specifically, the windows were being replaced which meant that many rooms had the windows removed and one or more sides of a wall boarded up (with fake windows drawn on them no less!).
So the scaffolding kind of mars the look of the place.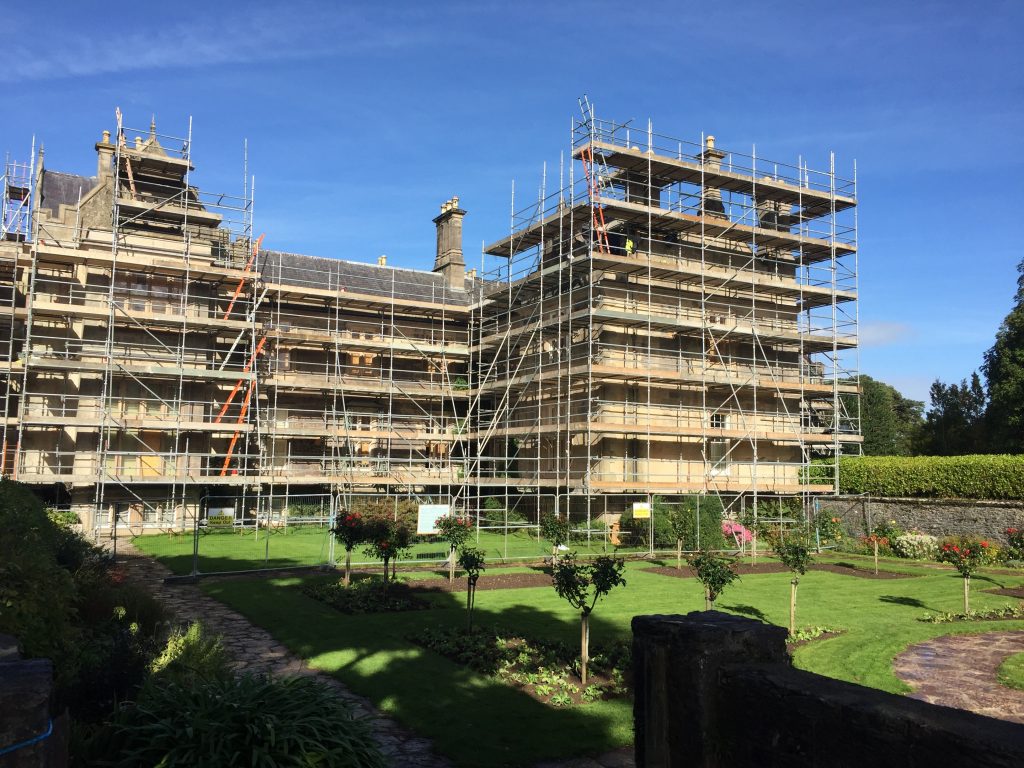 After the tour we wander the gardens a bit. They are huge…so "a bit" was all that could be covered.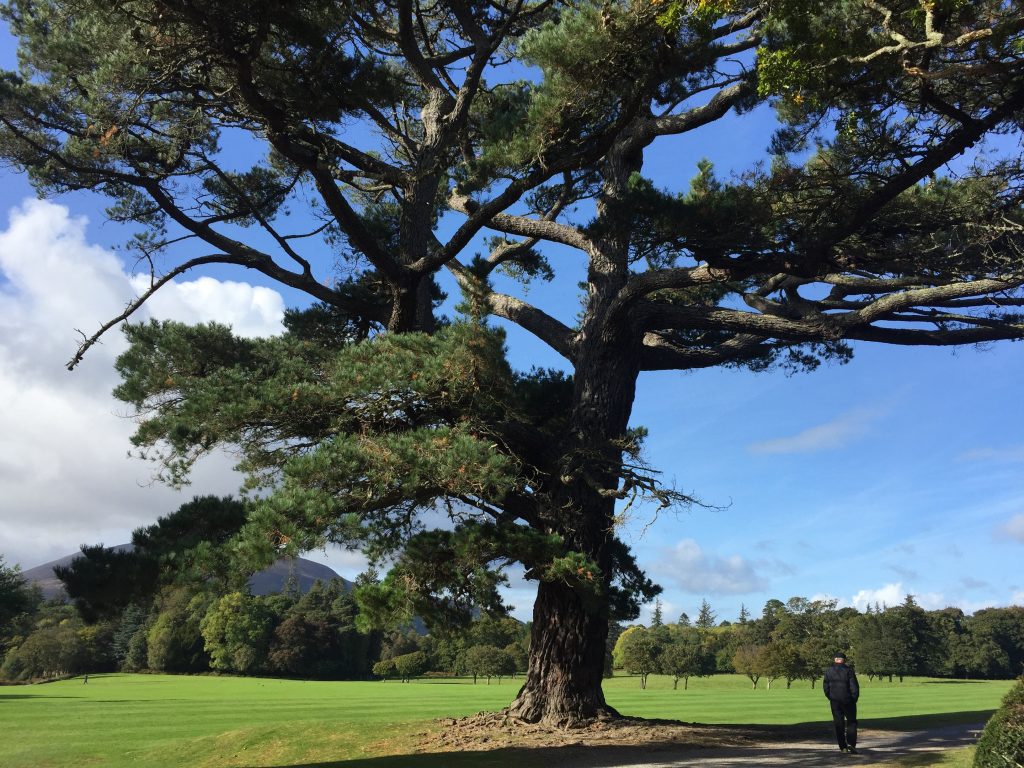 After some morning rain, it was a lovely day.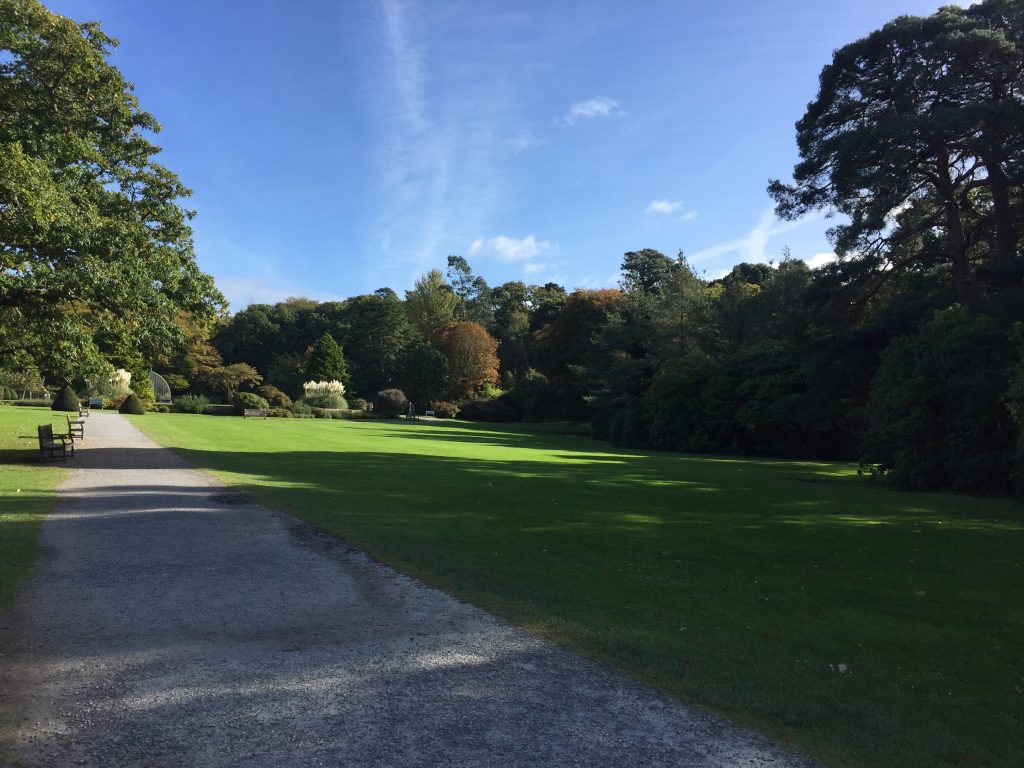 A greenhouse.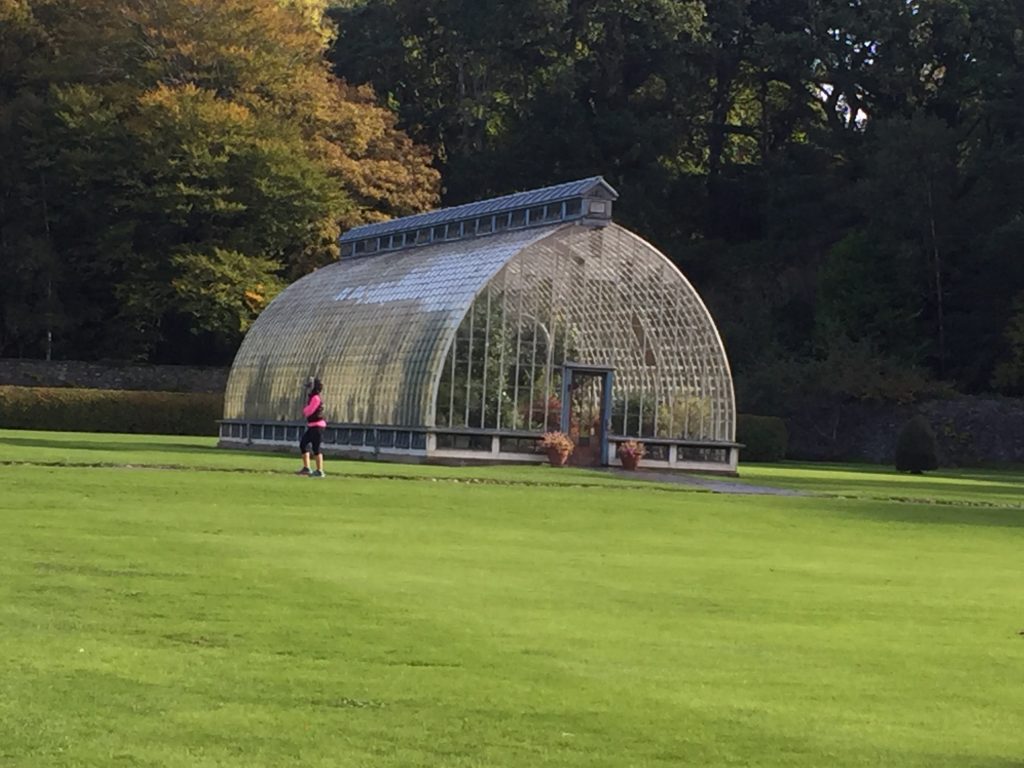 We grabbed a snack at the garden restaurant and then made our way to Muckross Abbey. Had we gone in the opposite direction, we would have ended up at Torc Waterfall!
This is a popular place to ride bikes. You rent them and then tool around the national park on it's nice paths. (Or, if you're me 30 years ago you rent a bike and then spend most of the afternoon sniveling and walking your bike up the "hills." Since I was still sick, I used that as a convenient excuse to not recreate that moment even though I told Ci I would!)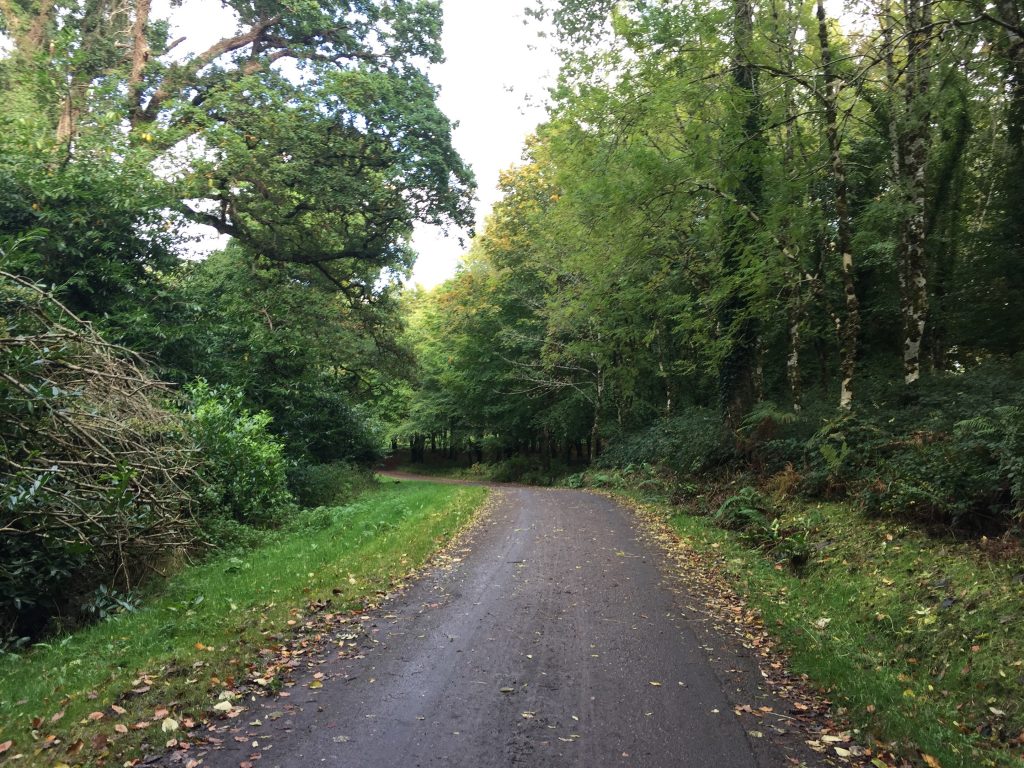 Cows!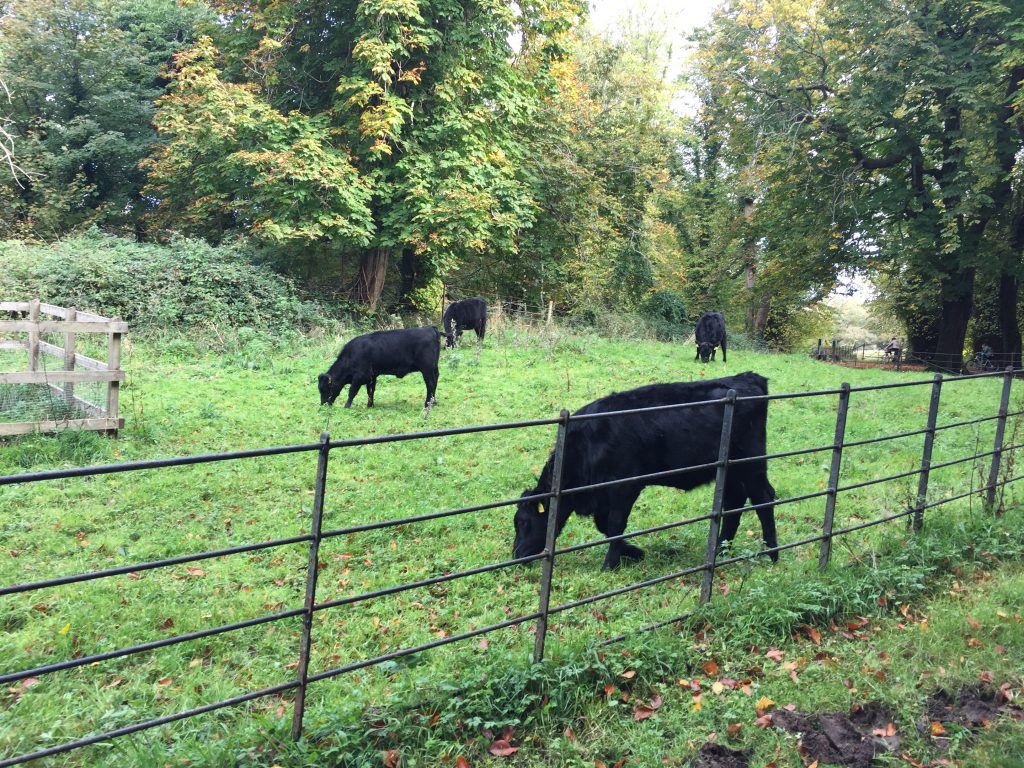 Here's the Abbey. It has an ancient yew tree in the center.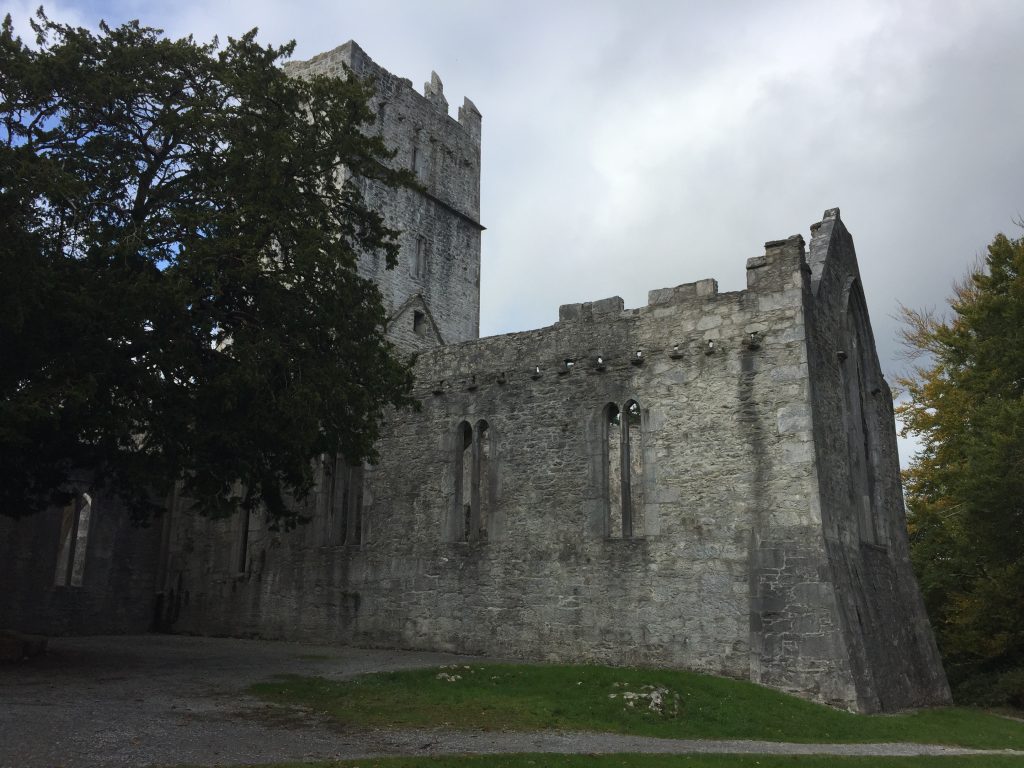 And graveyard that has both ancient graves and new ones.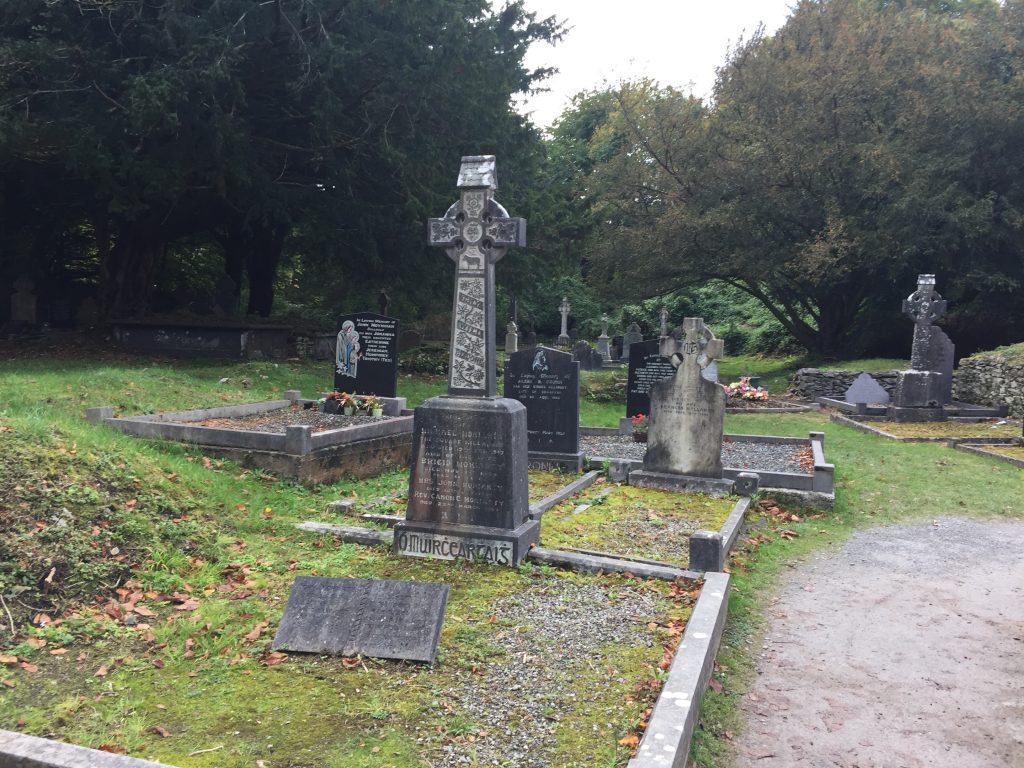 Unfortunately, the Abbey is also infested with leprechauns.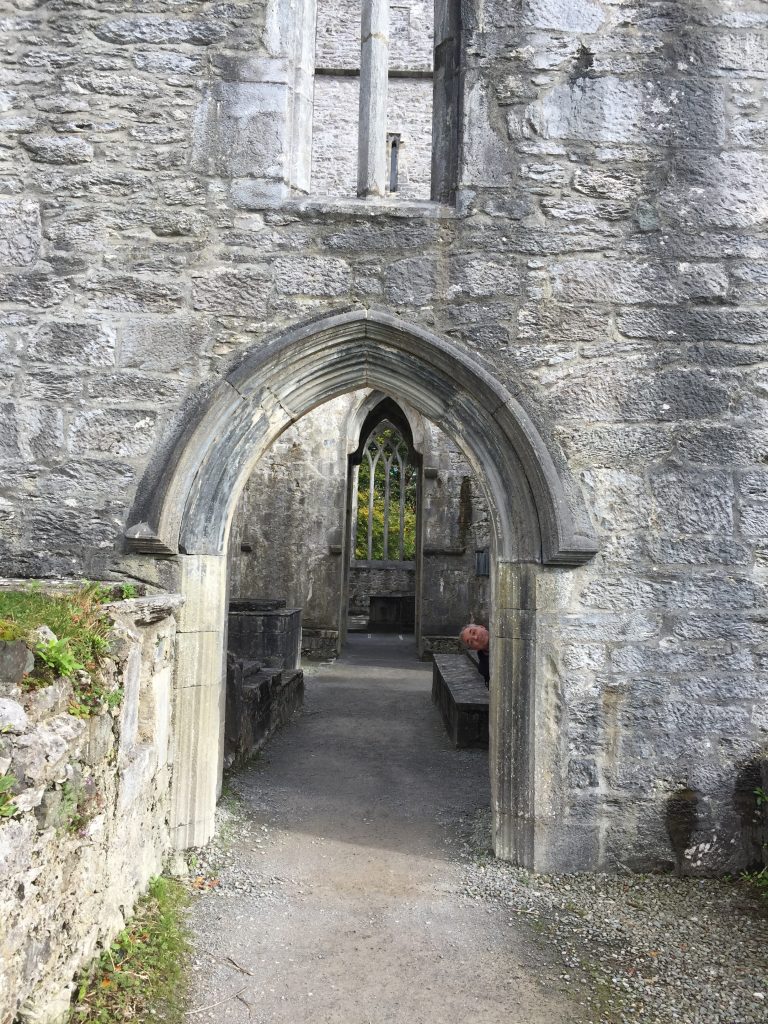 Its quite pleasant to just explore the Abbey.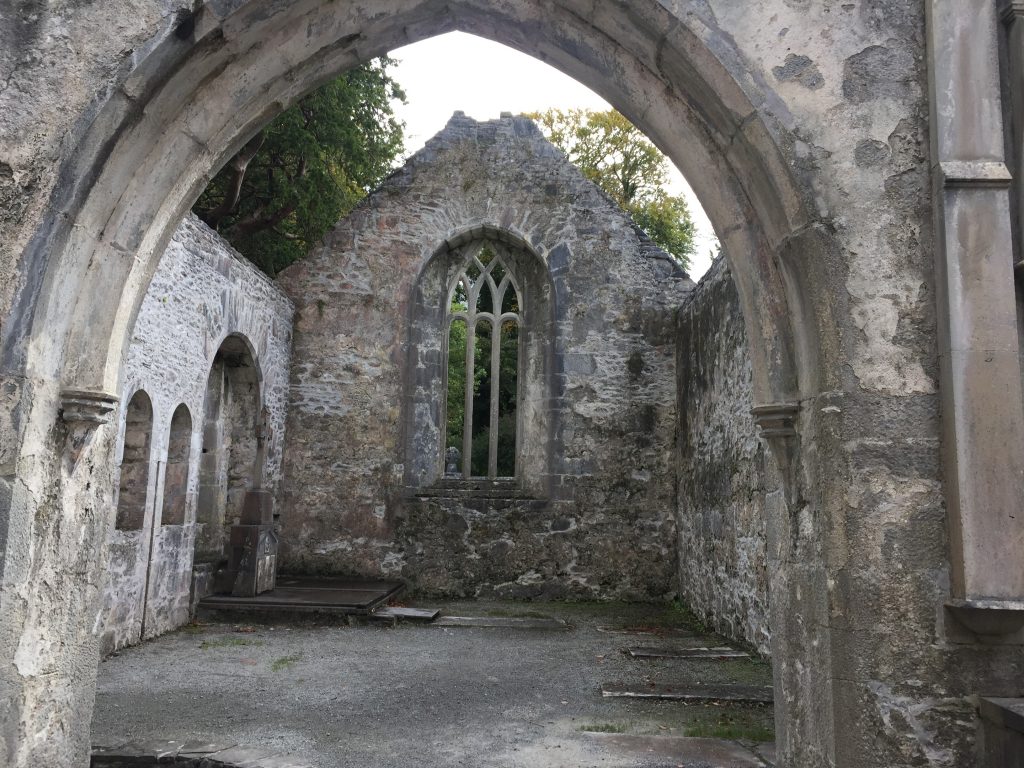 Both open sky.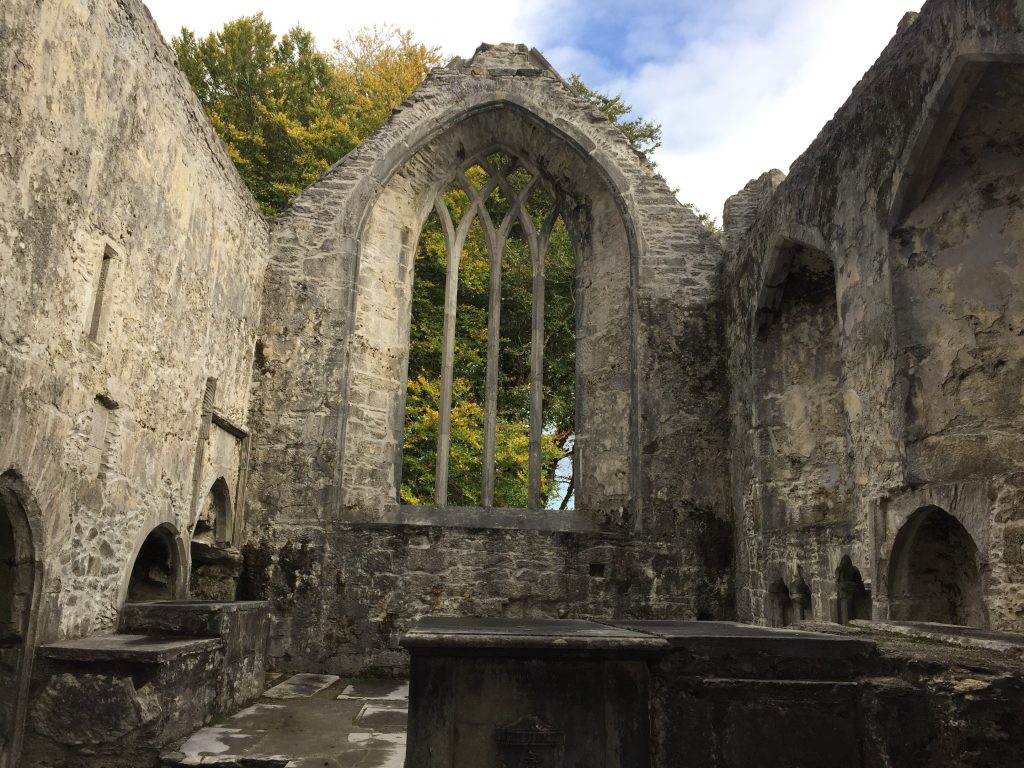 And dark passages.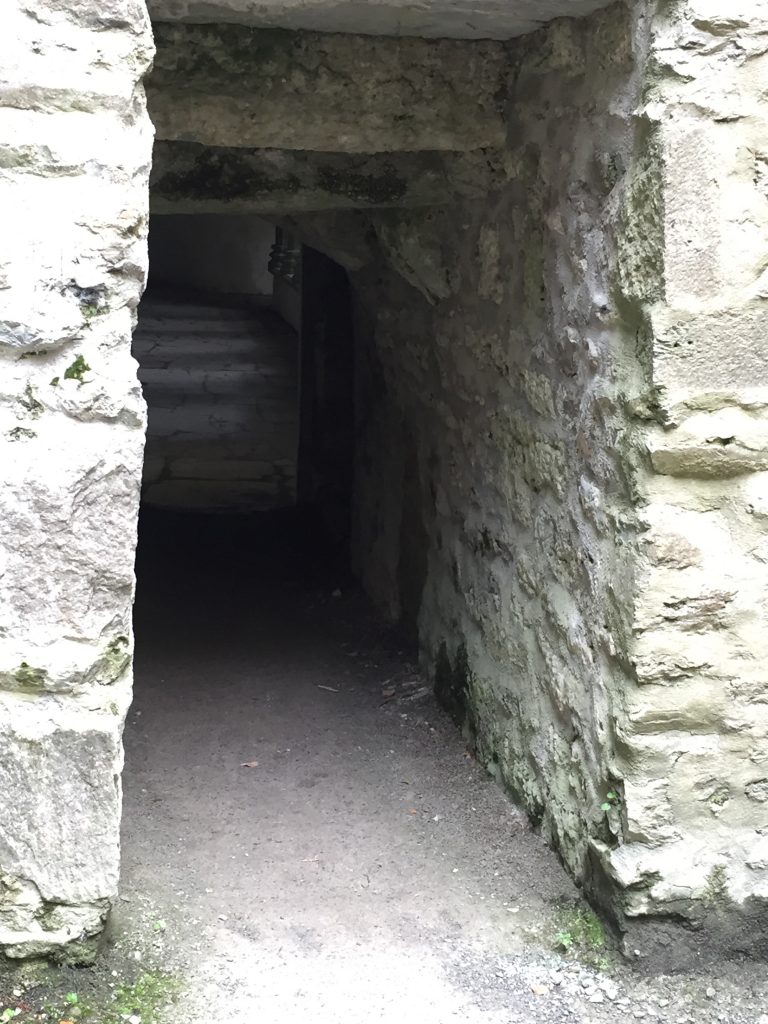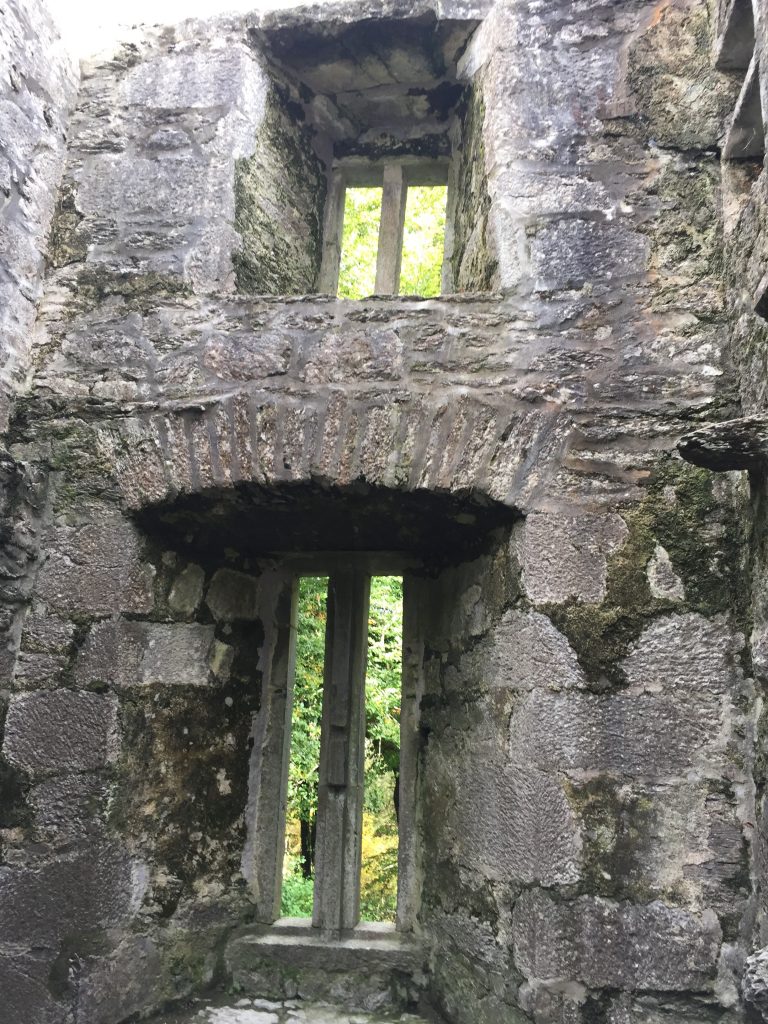 To the courtyard.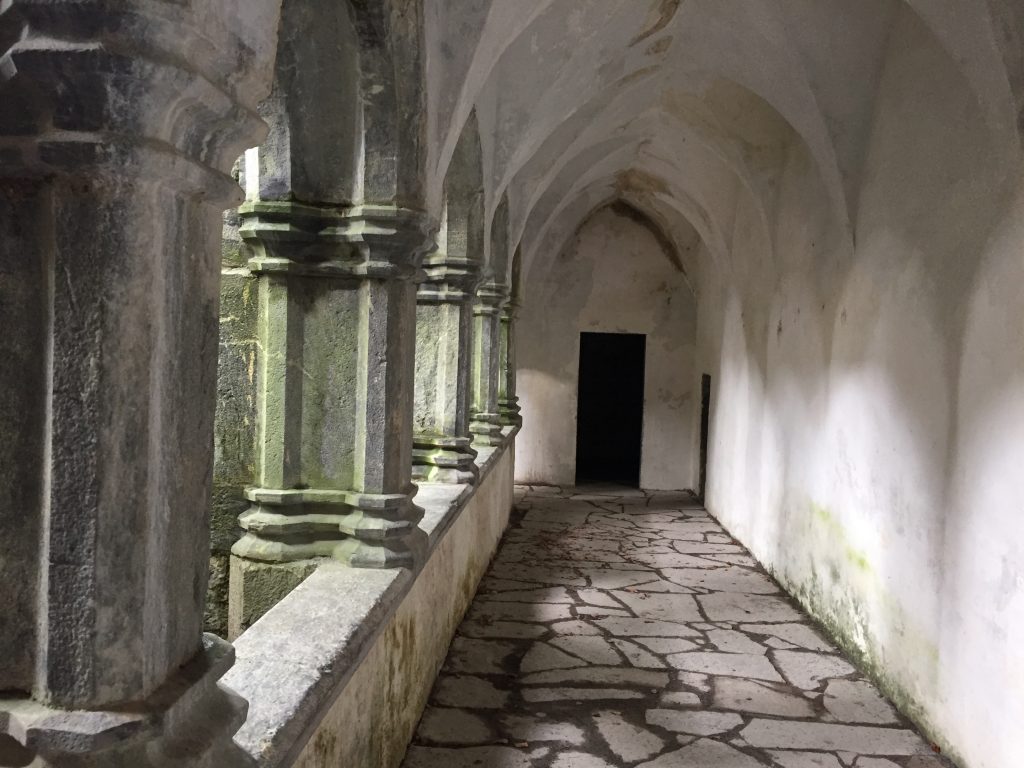 Where the giant yew tree stands.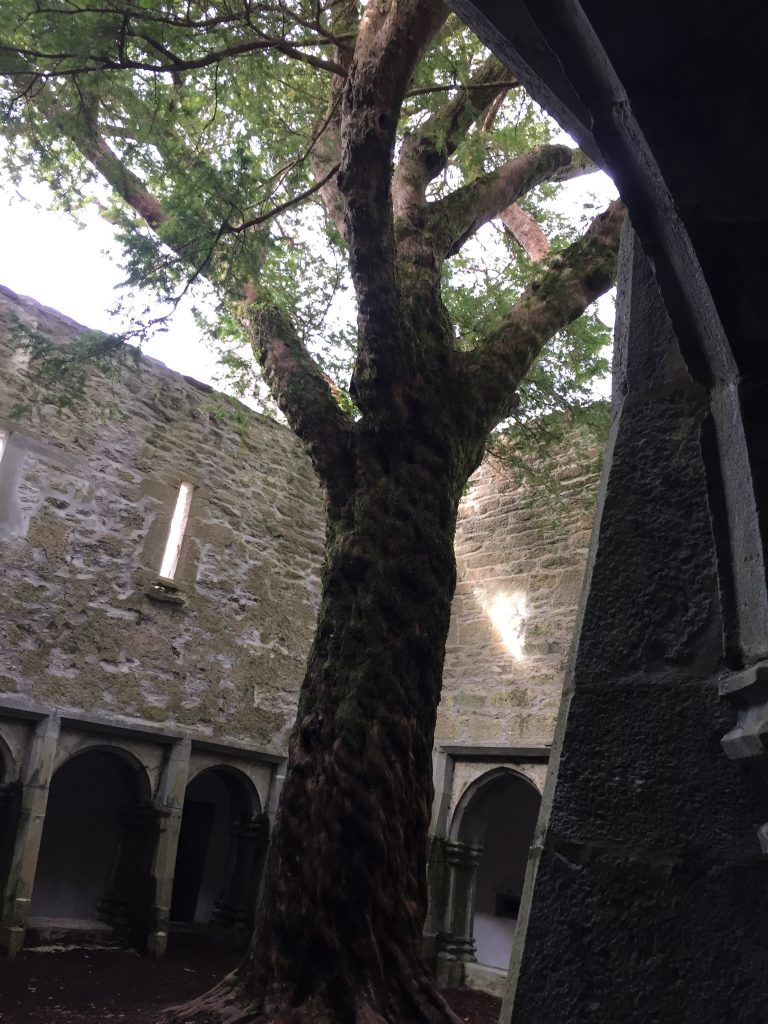 There are still more dark passages to explore.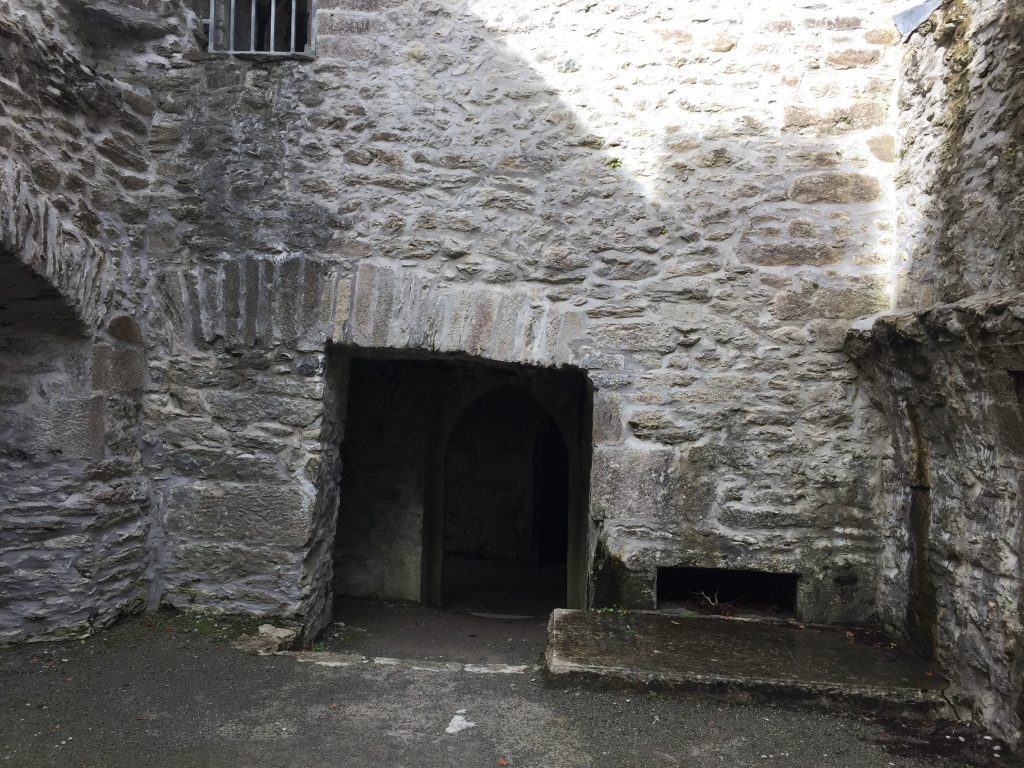 And then you can see an escape.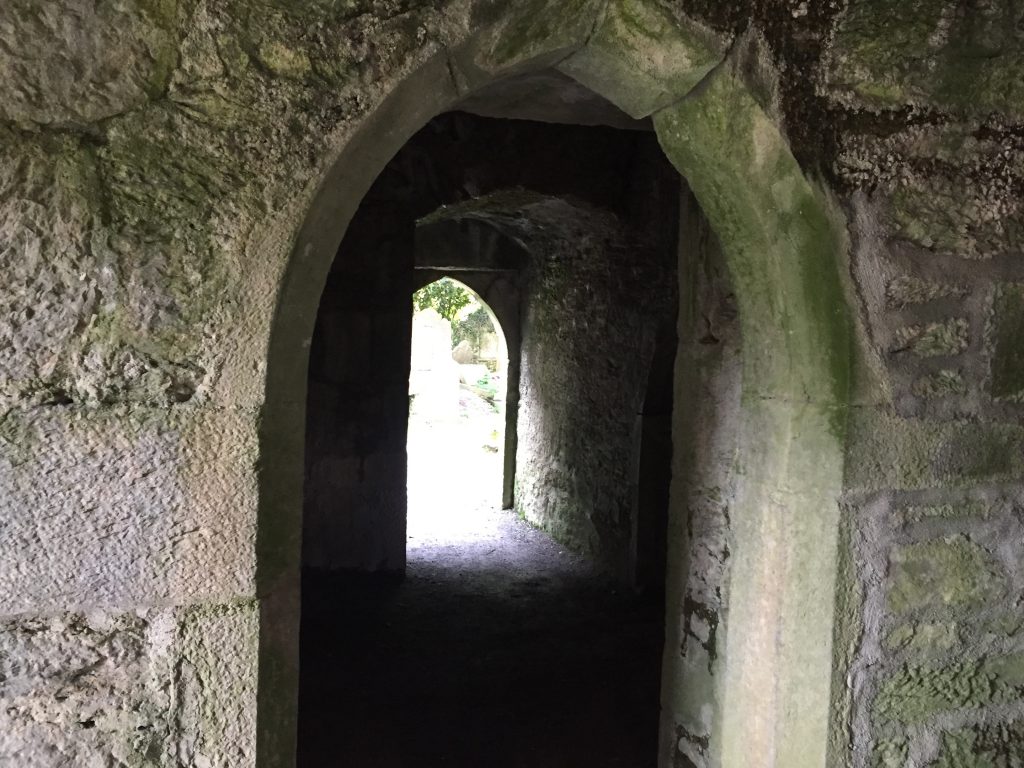 I don't know if you can make out on the headstone on the left, but all the members of the Mortimer family died in Feb…of different years. Odd.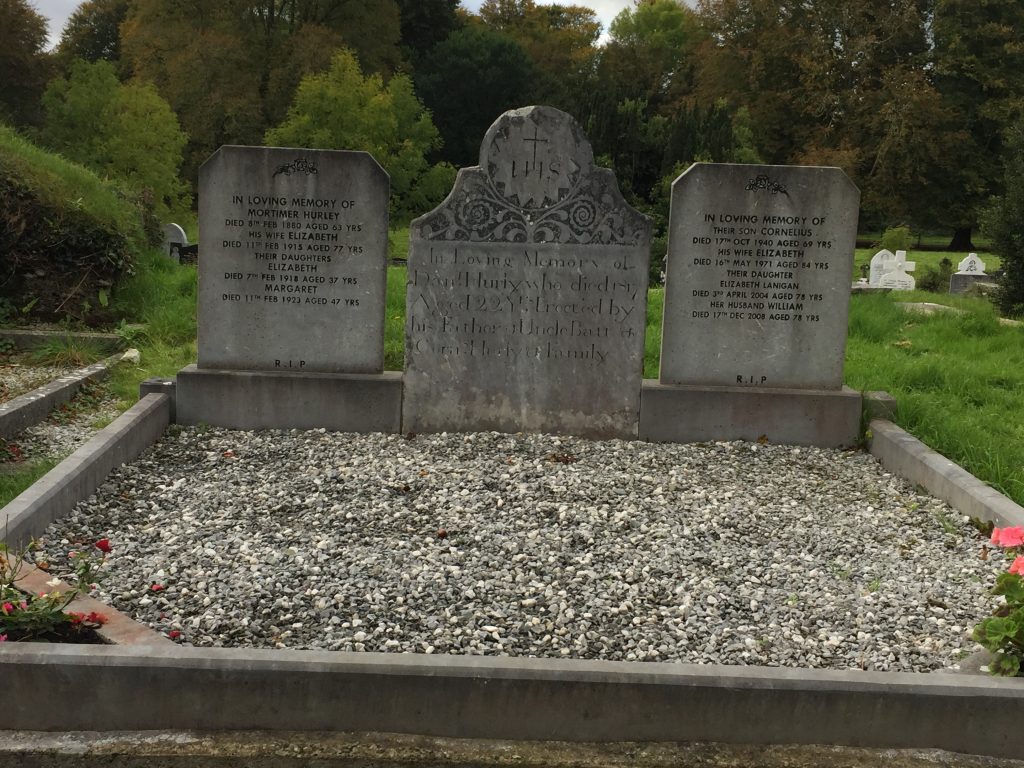 A nice view departing the Abbey. We walk back to the highway to catch the shuttle.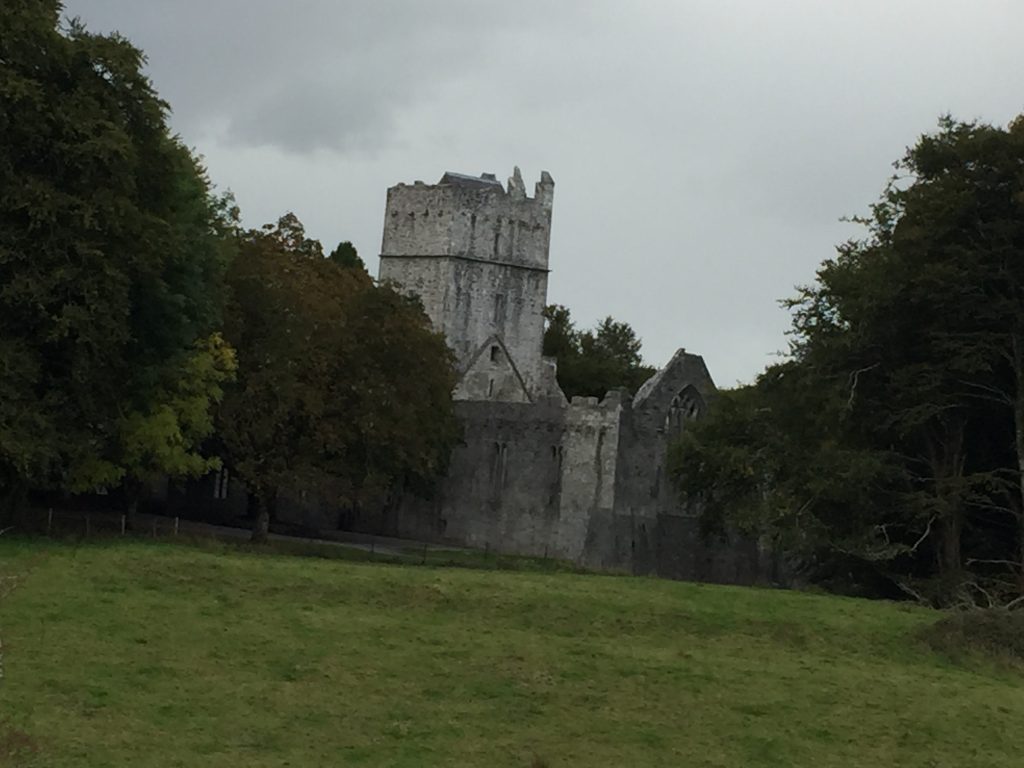 Ooh, better slow down!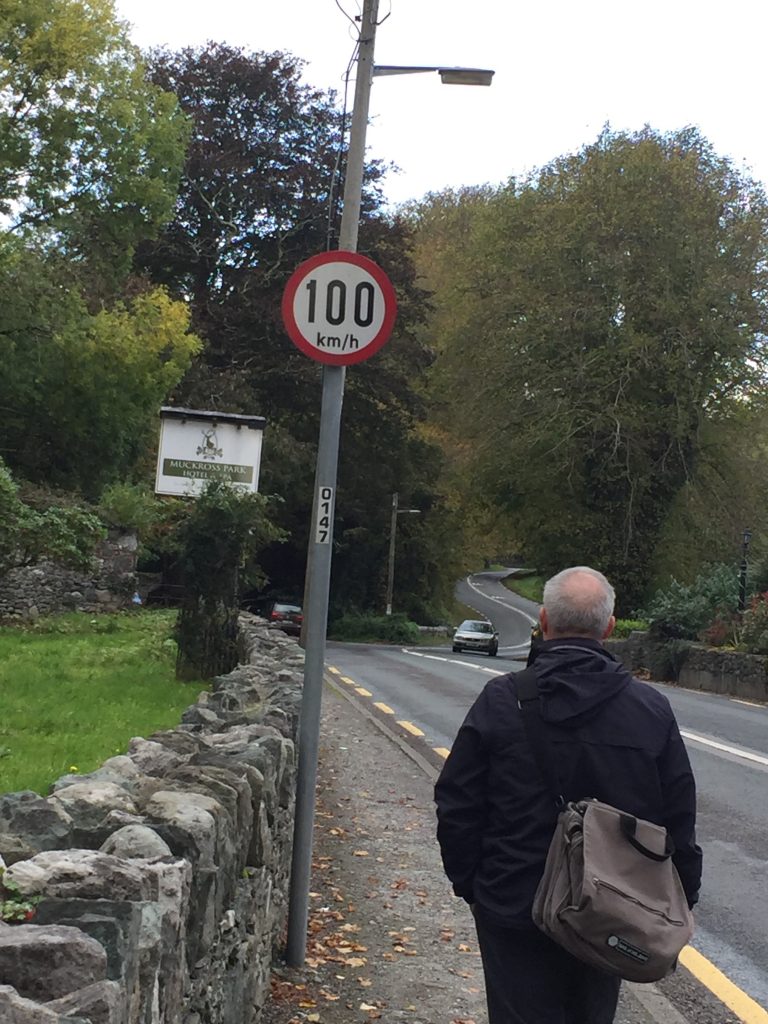 We stand wistfully across the fancy hotel waiting for the shuttle. Which arrives exactly on time.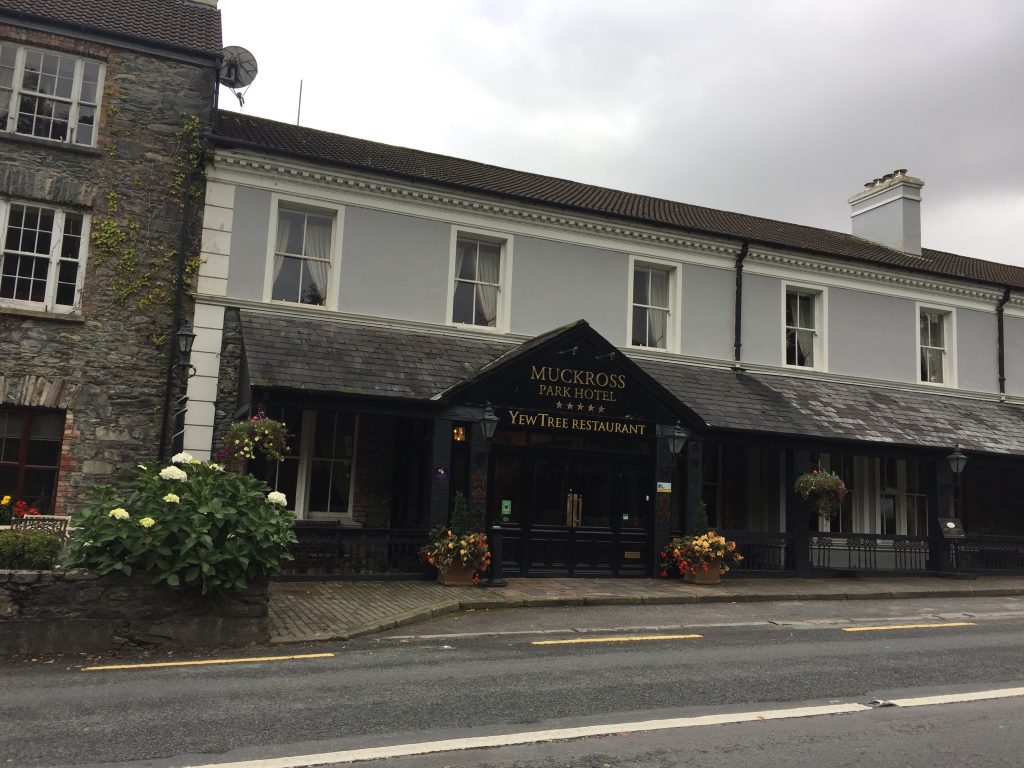 We rest up a bit and then wander the town a bit more. Killarney is a charming place.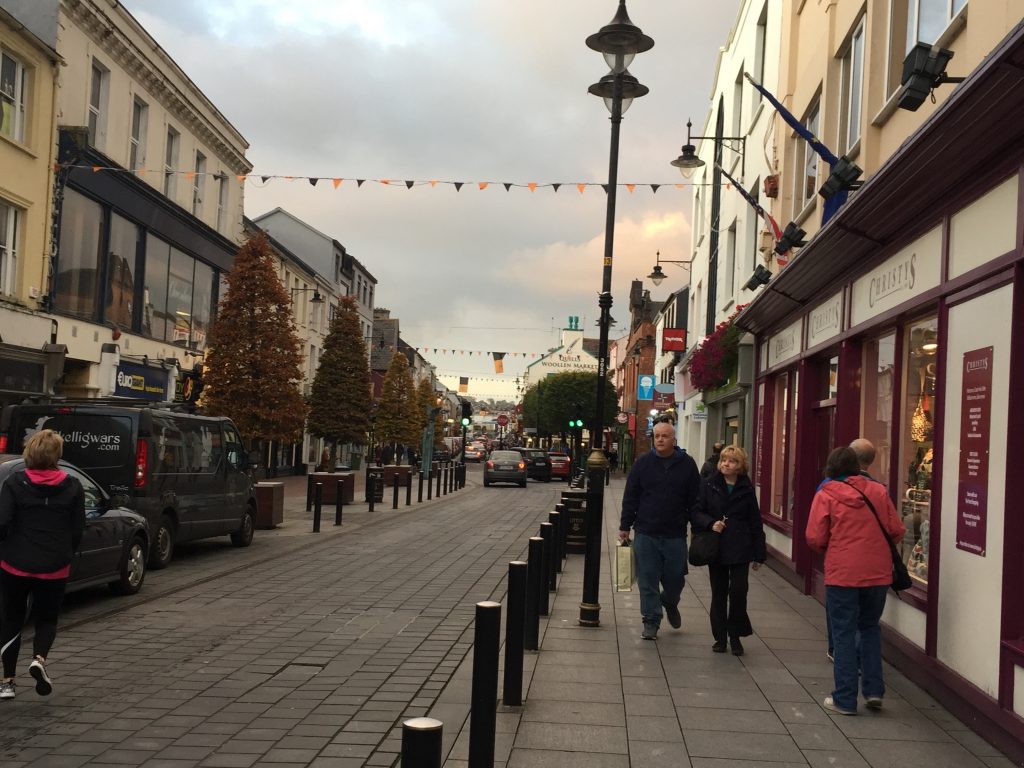 It's mostly a touristy place. The streets are lined with pubs and restaurants.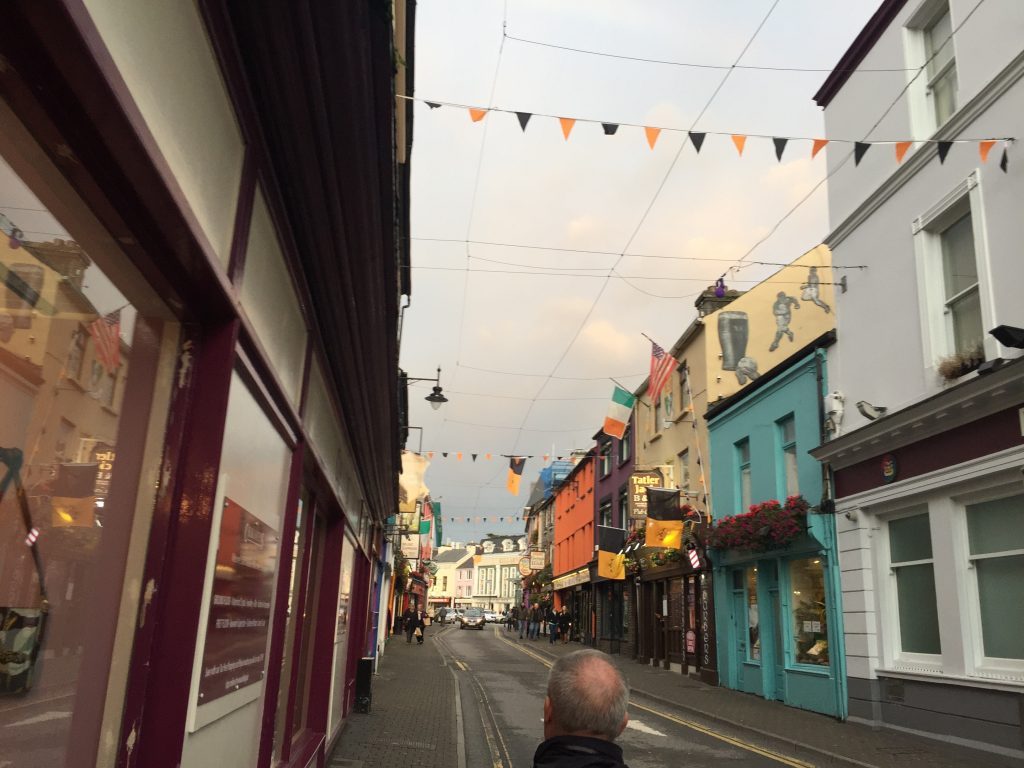 And hotels.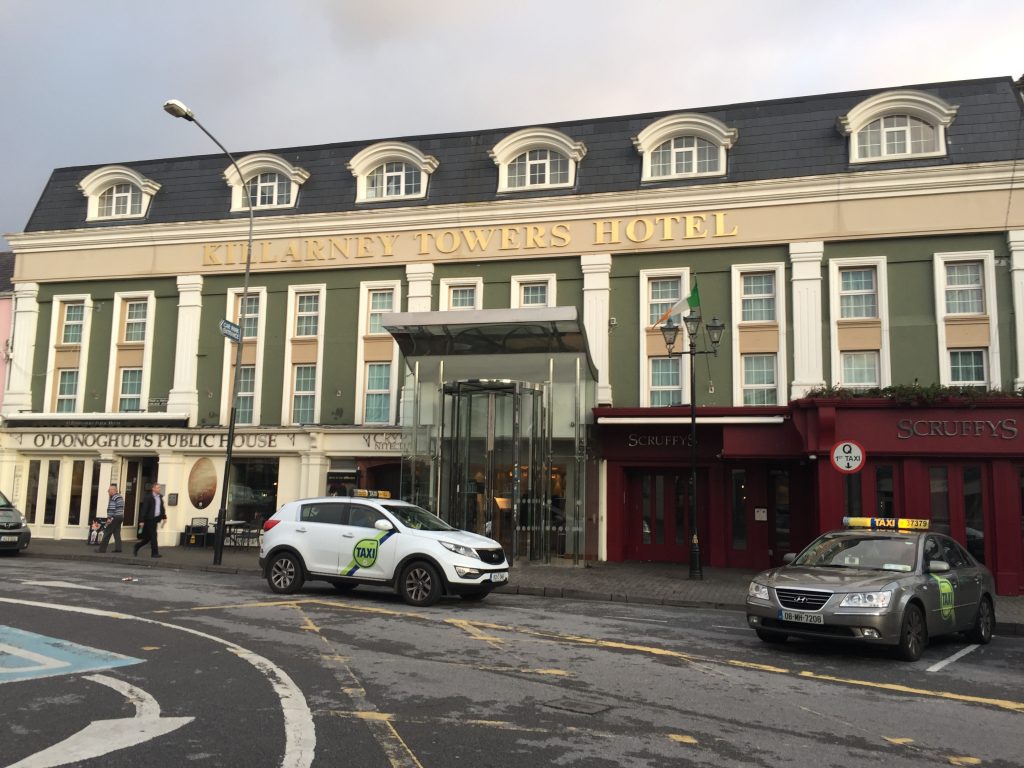 You could rent a bike here. ha ha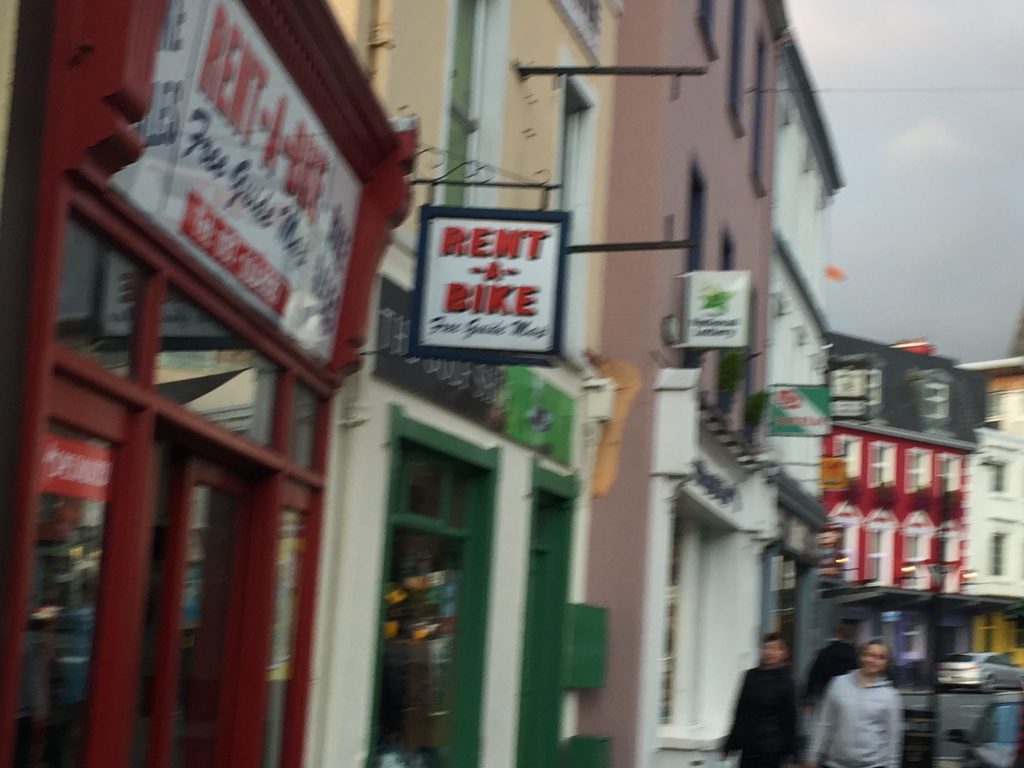 More pubs.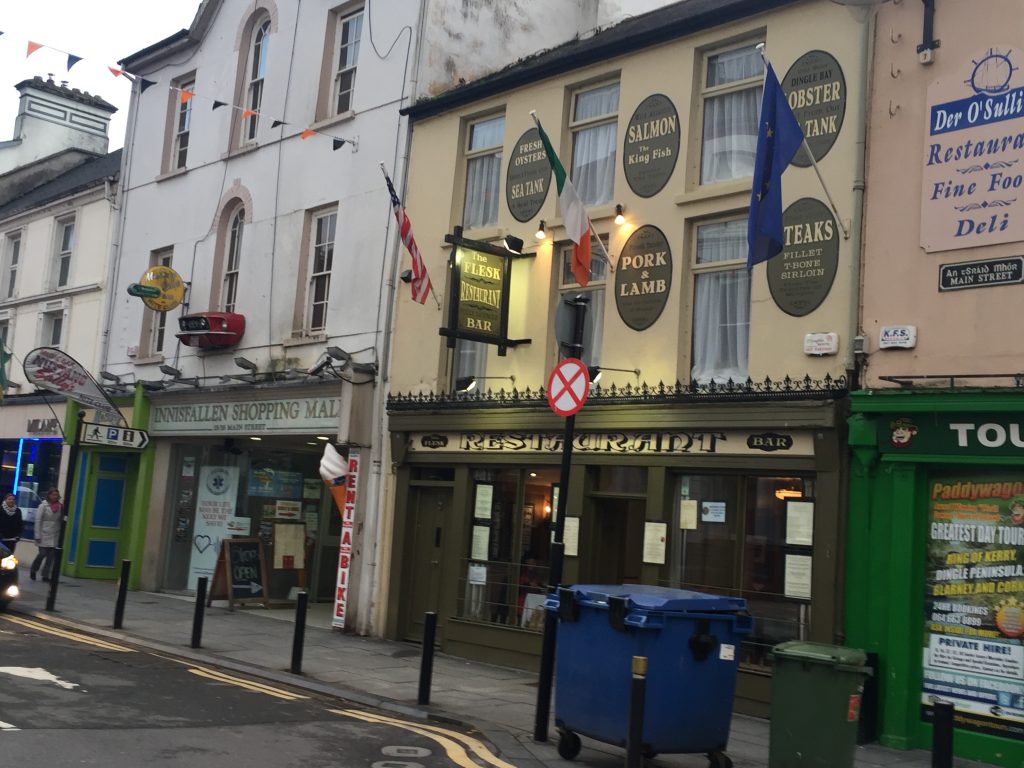 Oh you could rent a bike here, too.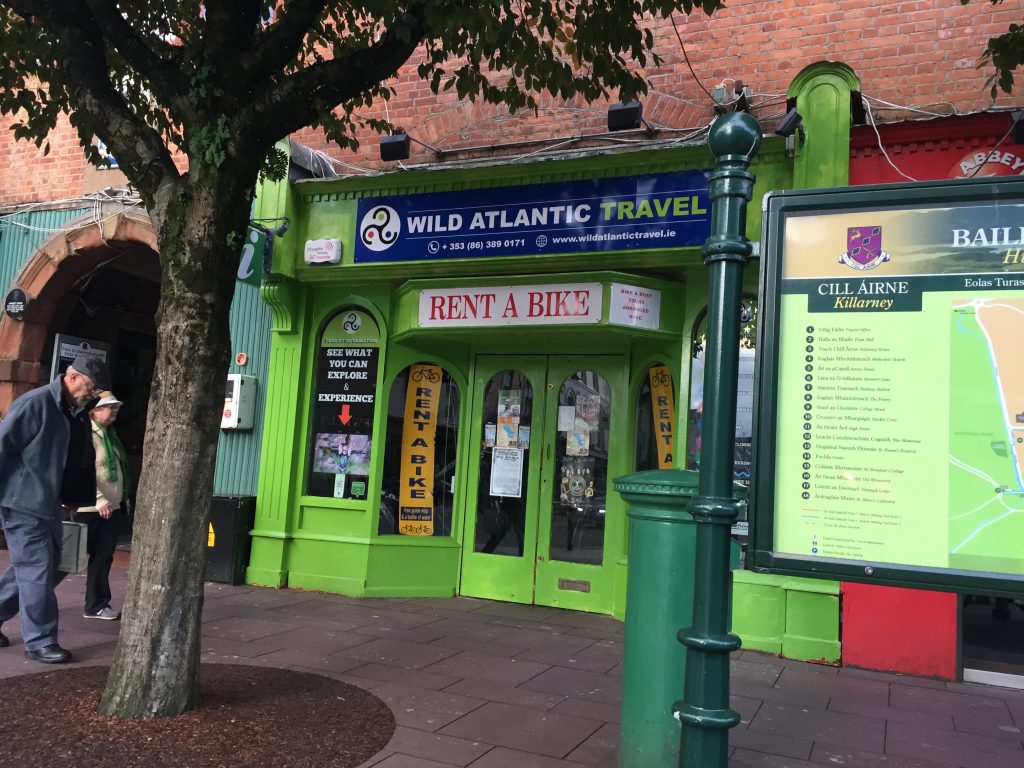 The Laurels is a pretty place.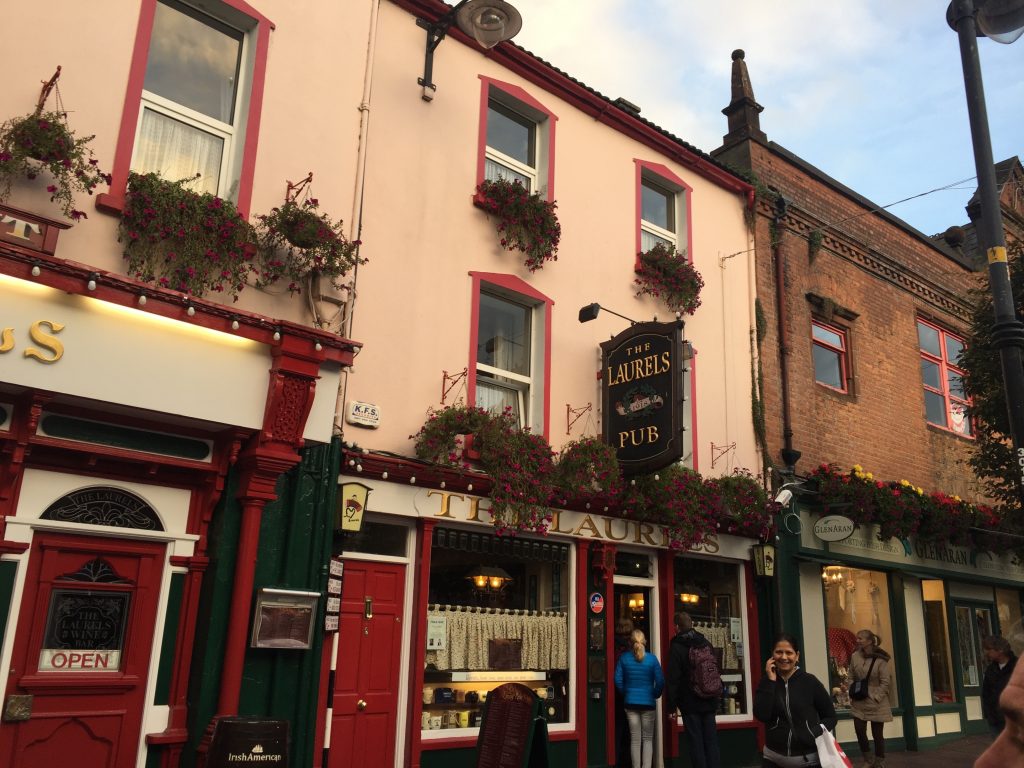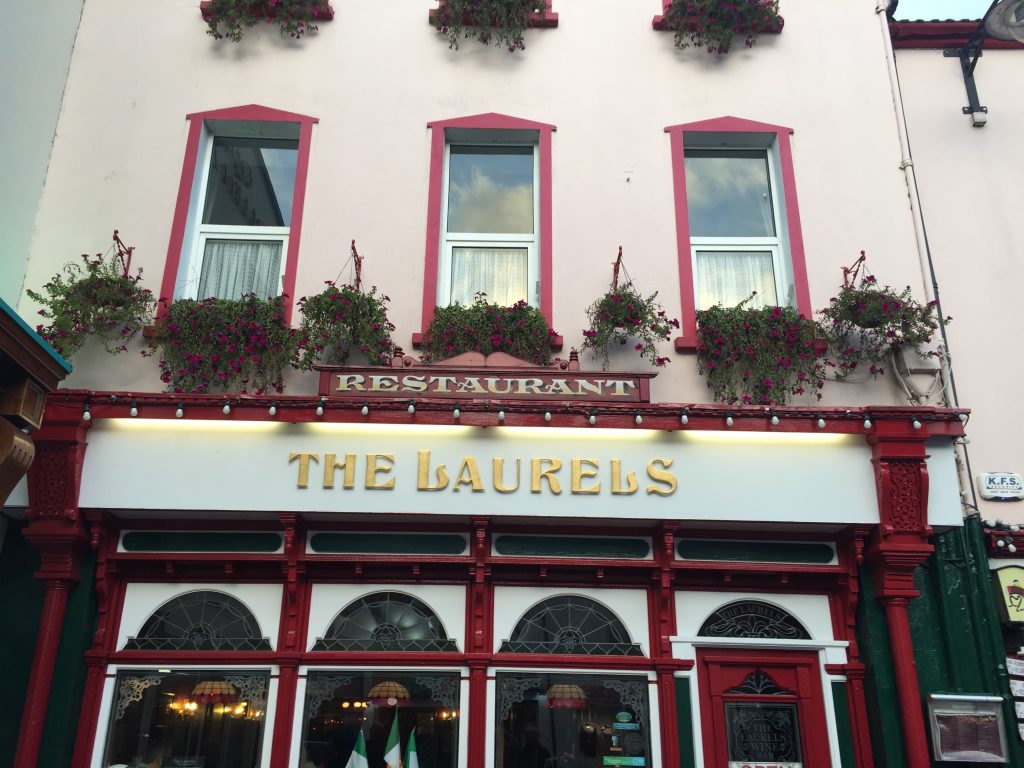 More pub signs!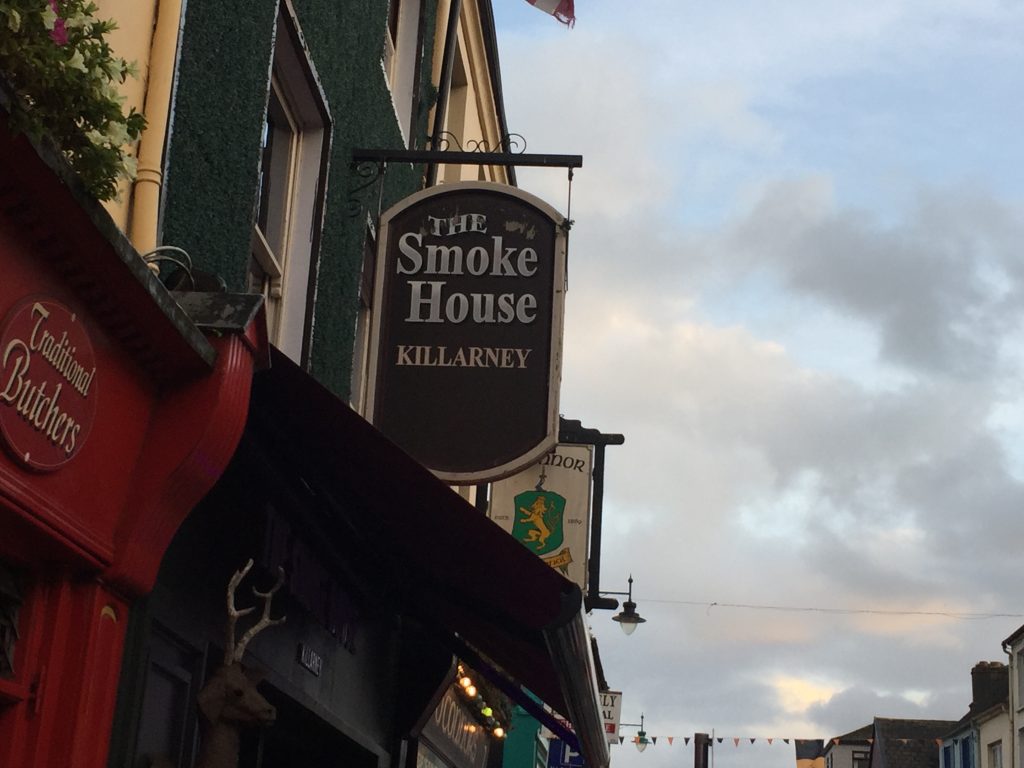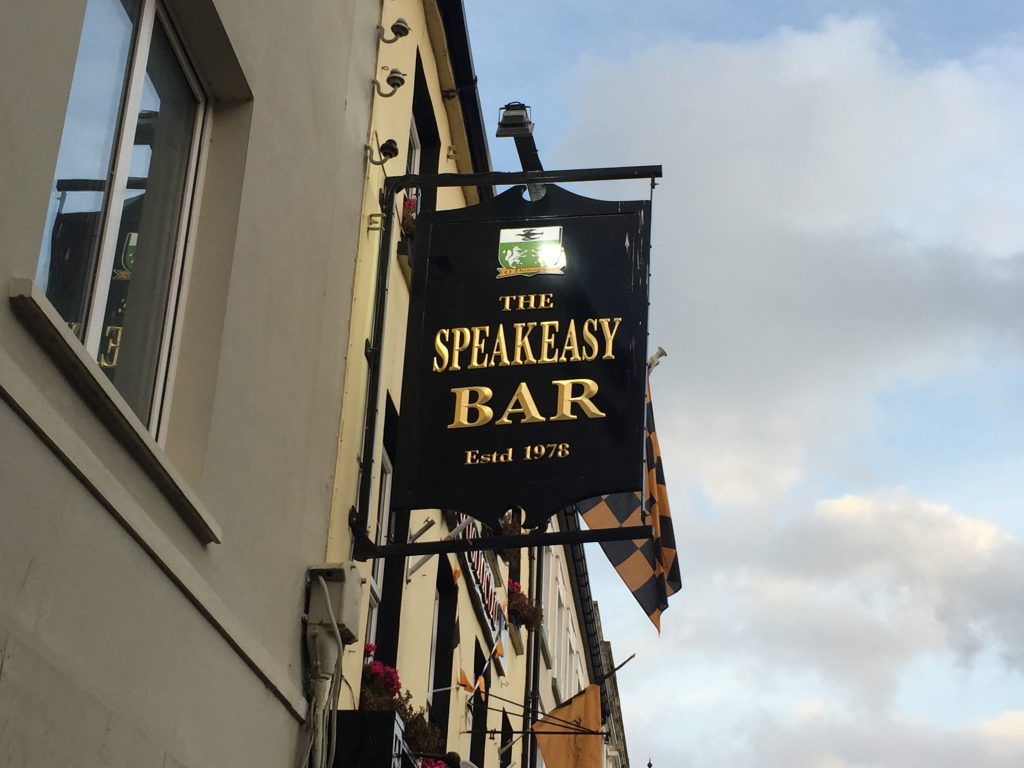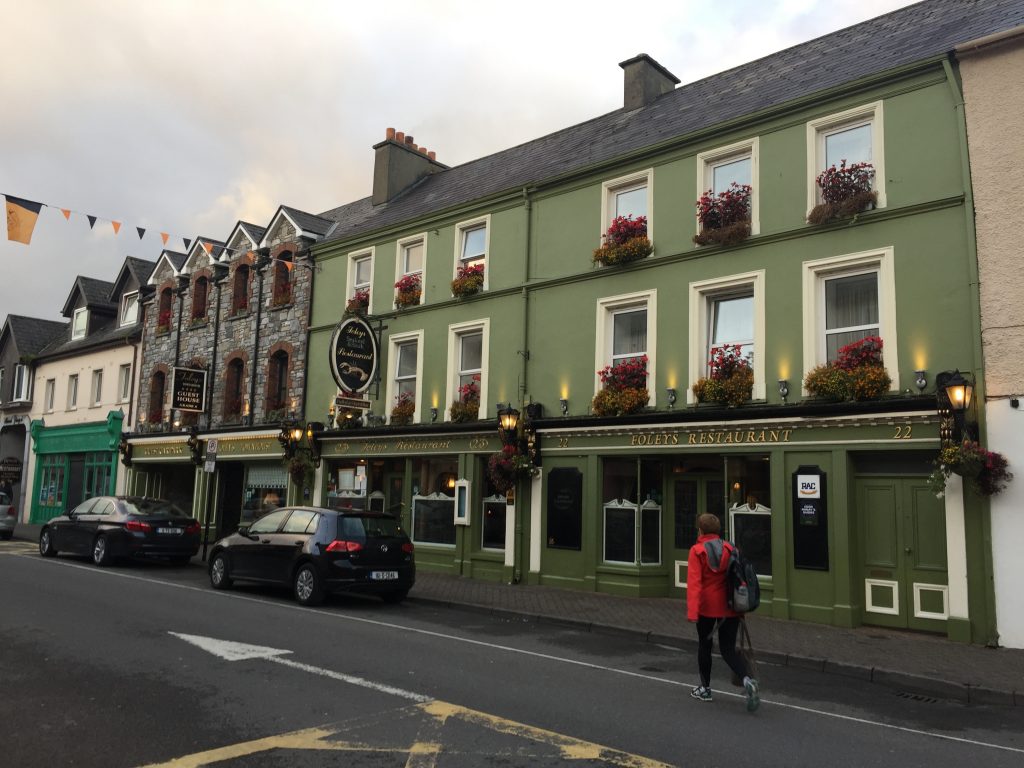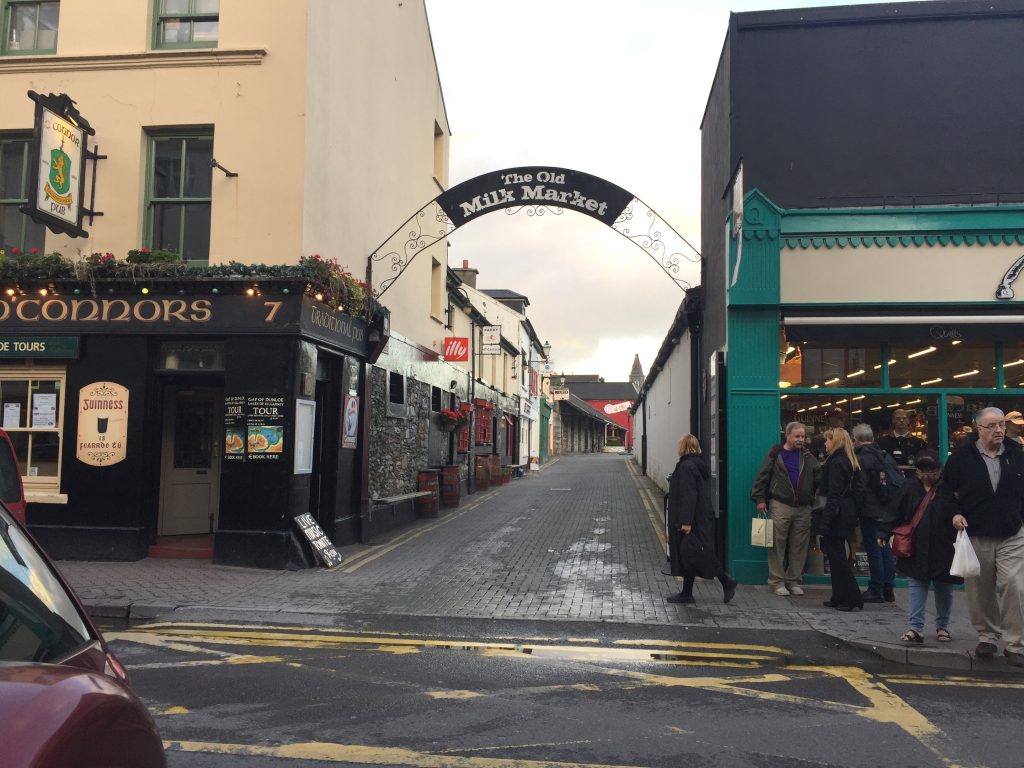 PW had his heart set on seafood. Easy to come by here. This place was fairly new and was run by some fishing family out of Dingle (tee-hee). The fish was supposed to be fresh.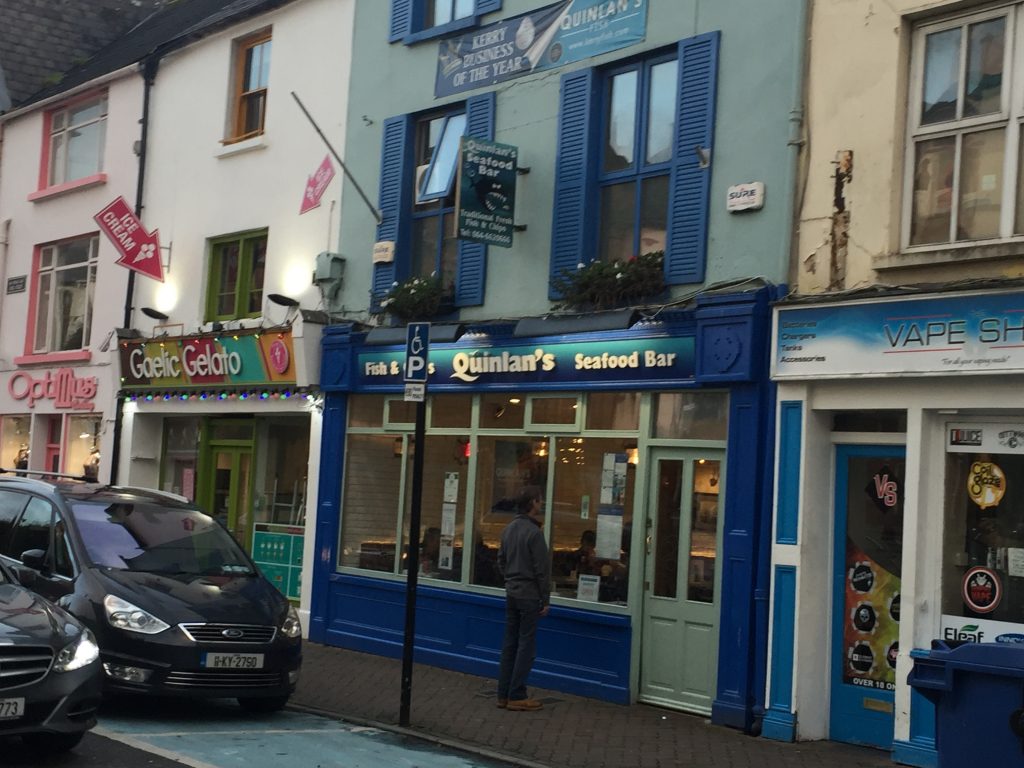 PW had the fish and chips. I was going to do the same but I saw the towering pile of squids brought to the table next to us and had to have the calimari as well.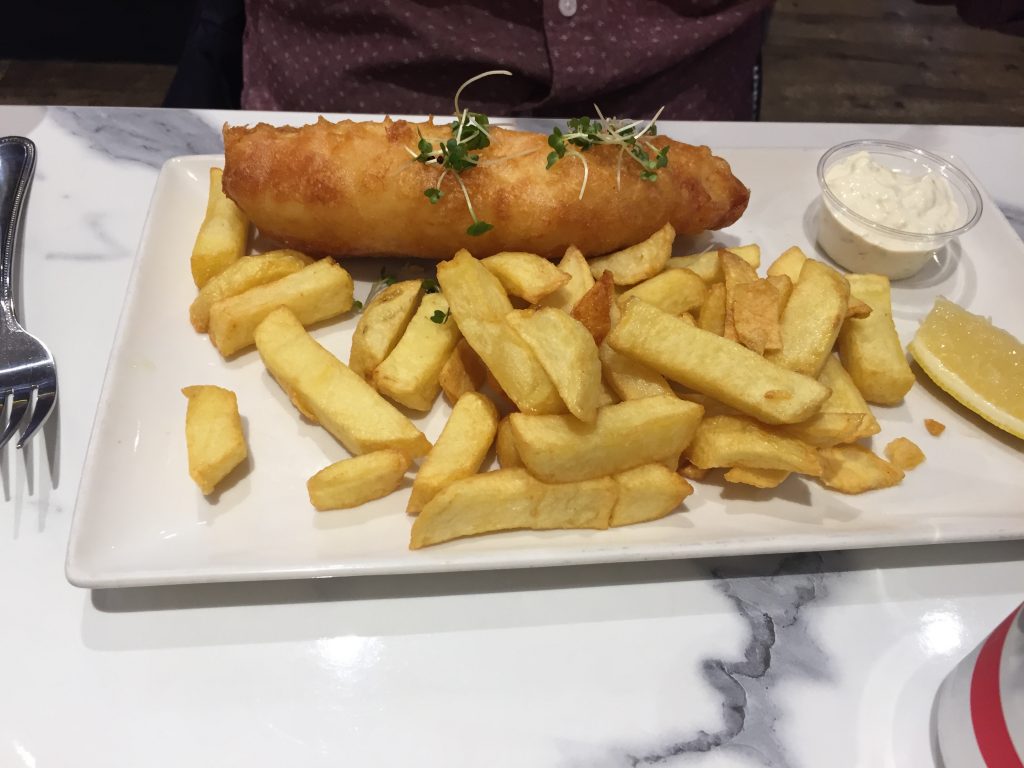 See?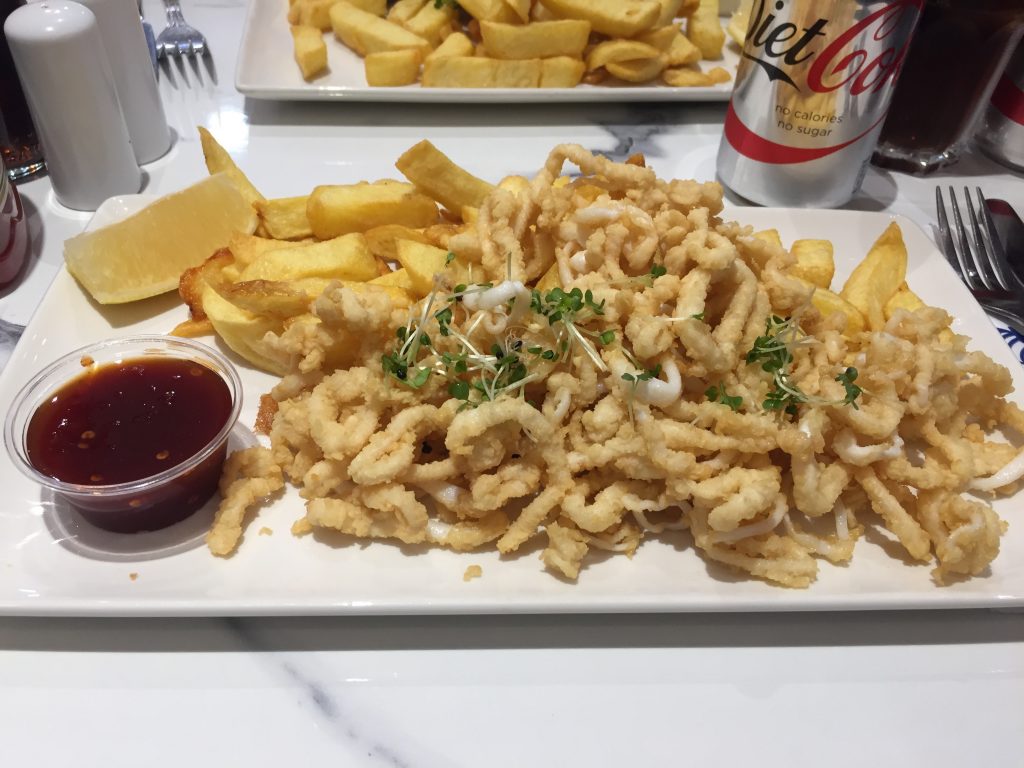 It was insanely delicious and melted in my mouth. Then we had to have some ice cream.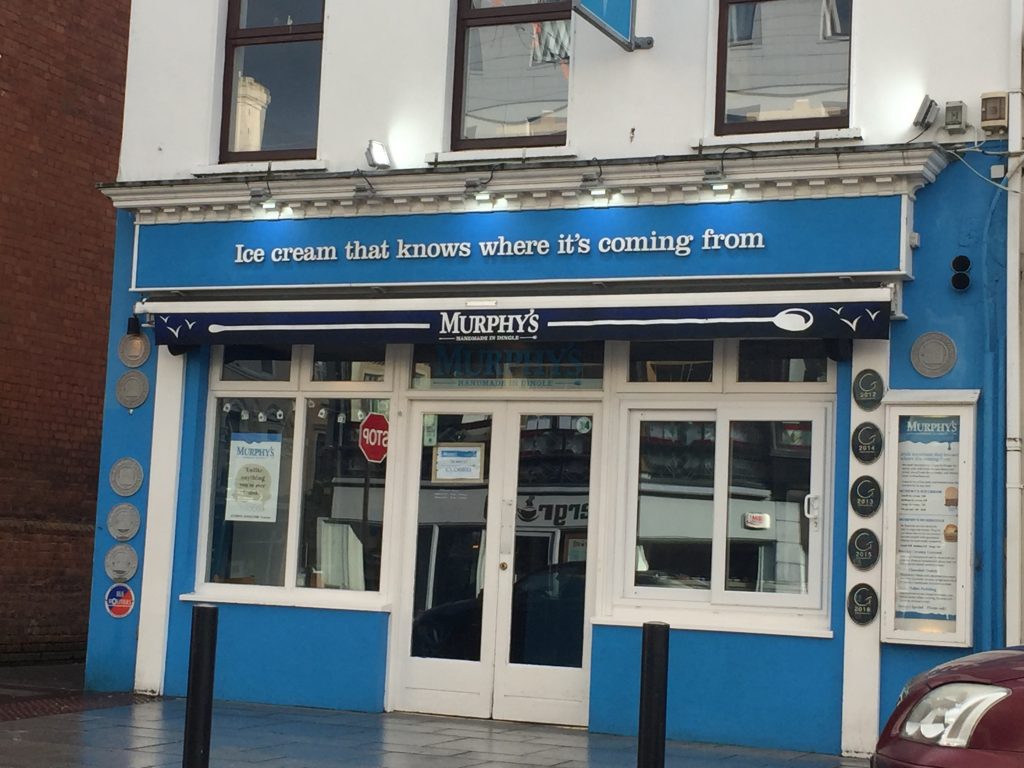 And yeah, it was delicious as well!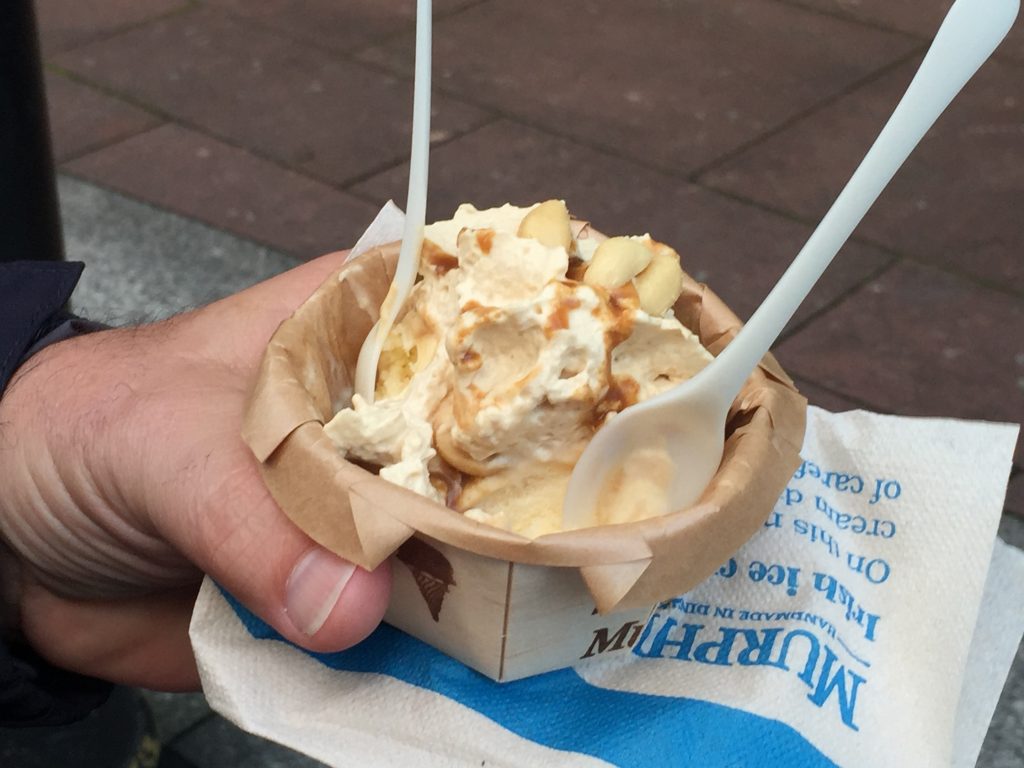 We make it an early night because, well, that's what we do if you haven't figured that out. The next day we have a lazy start and a train to Dublin before we make our way home.
The sentiment that gives this post its title is Yeats. Of course it is.

Share on Facebook